Die einfache Zweidrittelmehrheit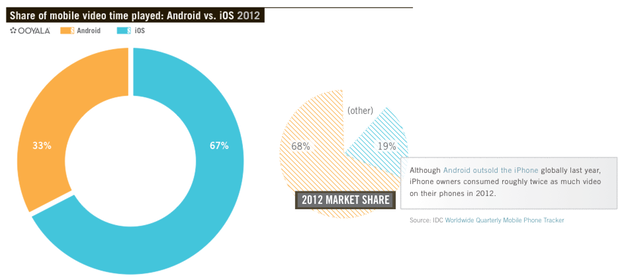 Ooyala says a full two-thirds—67 percent—of its Web video time in 2012 was consumed by iPhone users, while a third is consumed by Android devices. […] The video-watching numbers are practically a straight reversal of Android's market share numbers when compared to iOS.
Webtraffic, Flugzeug-WiFi und Internet-Videos (PDF) – alle zeigen in einer Gegenüberstellung von Android zu iOS ein vergleichbares Zweidrittel-Tortendiagramm.