AppleTV + SSL + PlexConnect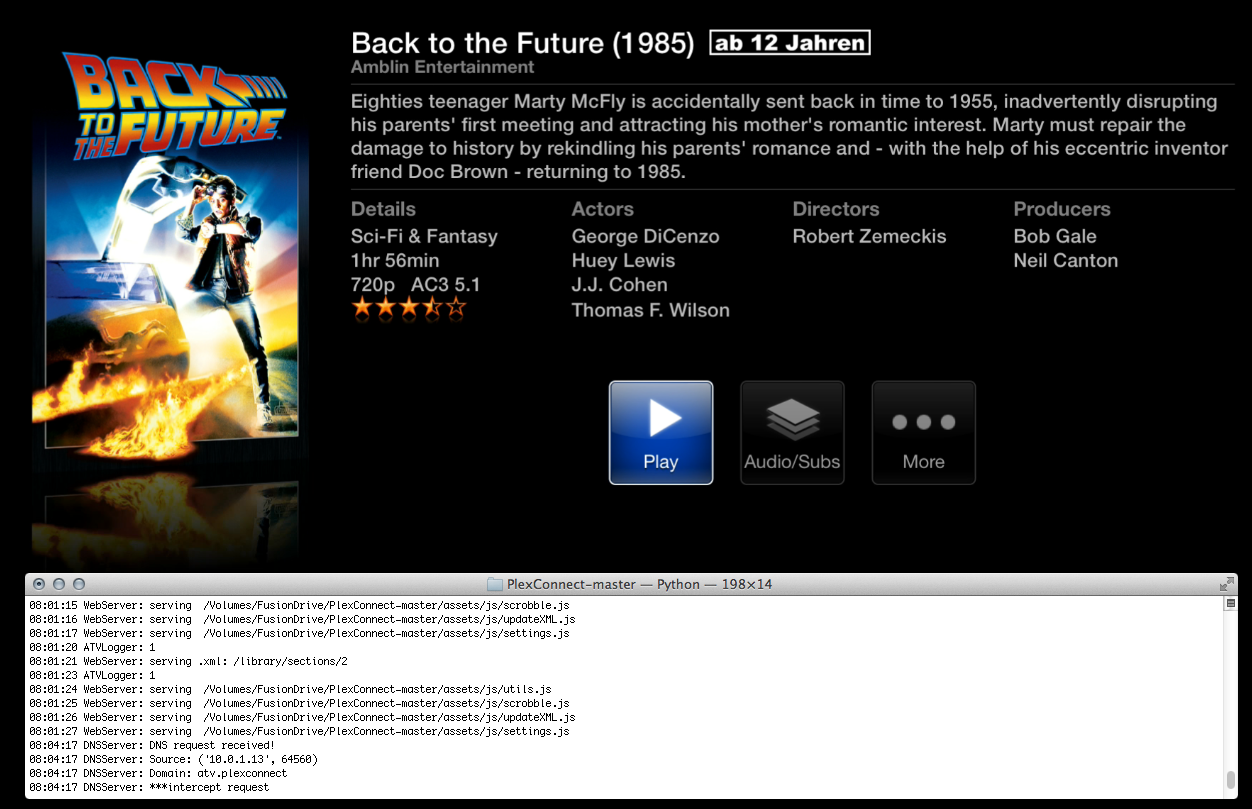 Nochmal PlexConnect.
The client, called PlexConnect, used a hack to get video from the Plex Media Server onto the Apple TV. A small Python program on the Mac intercepted DNS requests from the Movie Trailers app on the Apple TV and instead returned a custom XML feed that delivered a list of media and movie streams to the device.

Now, however, Apple has closed the loophole. Previously, the Trailers app used regular HTTP requests and the PlexConnect app intercepted those requests. Now, the Trailers app uses HTTPS and it is likely impossible for the Plex programmers to overcome it.
Vier Stunden später existiert eine Lösung (die ich erfolgreich nachvollzogen habe).