Apple übernimmt In-App-Rechnungen von unbeaufsichtigten Kindern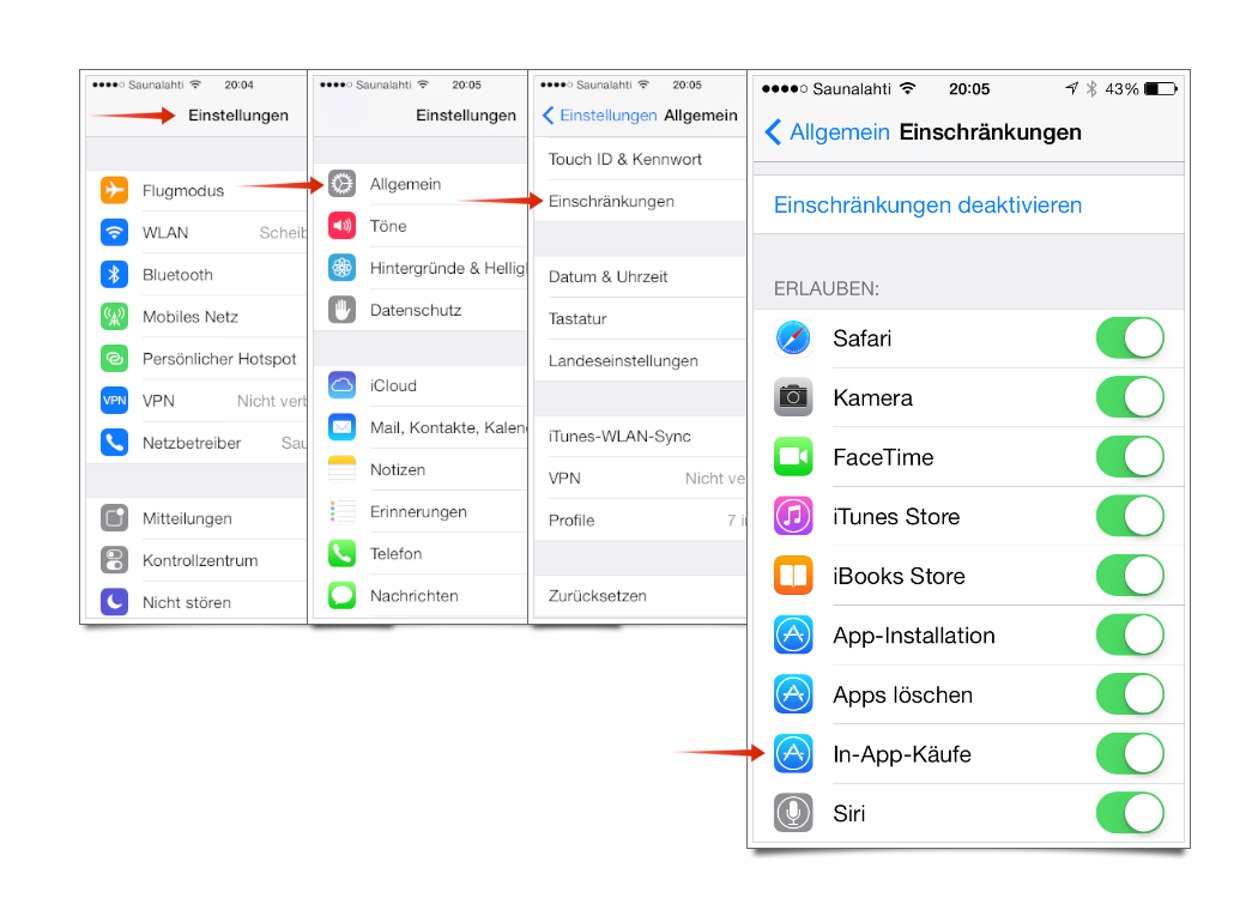 Apple übernimmt eine 32-Millionen-Rechnung, die Eltern mit der Verletzung ihrer Aufsichts- und Erziehungspflicht gegenüber dem eigenen Kind auftürmten.
Die Sammelklage regelte man bereits letztes Jahr außergerichtlich. Apple kontaktierte 28 Millionen Kunden per E-Mail und in ausgewählten Fällen sogar über Postkarten. Insgesamt liefen 37.000 Rückmeldungen auf.
Die Rückerstattung hatten bereits begonnen, als die US-Handelsaufsicht einschritt und ein identisches Verfahren einleitete.
It doesn't feel right for the FTC to sue over a case that had already been settled. To us, it smacked of double jeopardy. However, the consent decree the FTC proposed does not require us to do anything we weren't already going to do, so we decided to accept it rather than take on a long and distracting legal fight.
Wenn's um Kinder geht, fällt eine Verteidigung generell schwer. Medial verliert man hier immer. Sich auf eine Auseinandersetzung über den bereits ausgehandelten Fall mit der FTC einzulassen, wäre Quatsch.
Der süße Beigeschmack am ausgebliebenen Widerstand: Der Strafbetrag in Millionenhöhe könnte teilweise an die FTC fließen.
It's not clear from any of the documents how this figure was arrived at, nor whether the refunds Apple has already paid will be subtracted from it. By the terms of the consent agreement, Apple must pay out "a minimum" of $32.5 million — or roughly $880 for each of Apple's complainants.

Any money that's not spent — which could, in theory, be millions of dollars — goes to … wait for it … the commission.
Neben der finanziellen Entschädigung verpflichtet sich Apple zu (abermals) erweiterten Einverständniserklärungen von seinen Kunden.
The settlement requires Apple to modify its billing practices to ensure that Apple obtains consumers' express, informed consent prior to billing them for in-app charges, and that if the company gets consumers' consent for future charges, consumers must have the option to withdraw their consent at any time. Apple must make these changes no later than March 31, 2014.
Nur konsequent wäre es nun auch die App-Publisher, als direkt Betroffene, in ihre Verantwortung zu ziehen. Rückfragen zu In-App-Höchstpreisen oder verständliche Erklärungen über die anfallenden Kosten dürften im Review-Prozess ruhig fallen.
Generell gilt: In-App-Käufe sind nicht das Problem, sondern deren Ausgestaltung.