Facebook kauft Tracking-Tagebuch 'Moves'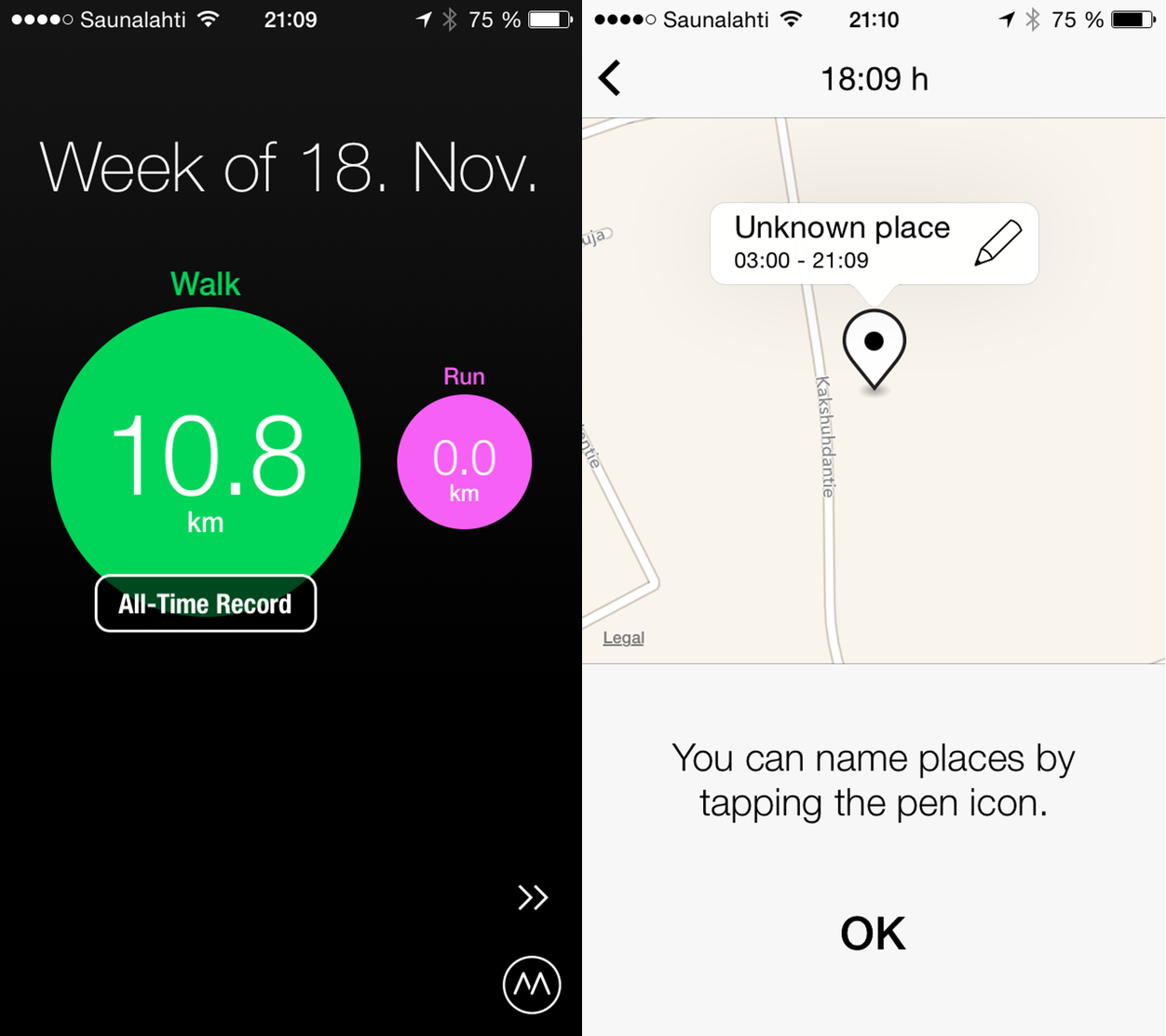 Facebook kauft Moves (kostenlos; App-Store-Link), die finnische iPhone-App zur automatischen Erfassung der eigenen Laufwege und Aufenthaltsorte. Moves zählt nicht einfach nur Schritte, sondern malt eure (Fitness-)Routen auf Karten. Das Start-up aus Helsinki zieht sich dafür unter anderem Daten aus dem M7 des iPhone 5s. Dass daraus entstehende Tagebuch aller Aktivitäten teil die Software mit anderen App-Store-Anwendungen, die diese Datenbasis für sich weiter verwenden.
What does this mean for you as users of Moves? Moves will continue to operate as a standalone app, and there are no plans to change that or commingle data with Facebook.
Abseits der üblichen Privacy-Diskussion, die man nicht bei jeder Akquisition neu aufrollen muss, ist Facebook mit seinem bereits öffentlich geäußerten Interesse an 'Wearables' ein interessanter Käufer. Auch deshalb, weil Mark Zuckerberg nicht alle seine Schäfchen (ängstlich) unter den großen Facebook-Regenschirm zieht. Ganz im Gegenteil: Er entbündelt.
So Facebook is not one thing. On desktop where we grew up, the mode that made the most sense was to have a website, and to have different ways of sharing built as features within a website. So when we ported to mobile, that's where we started — this one big blue app that approximated the desktop presence.