Sonos 5.0
Nach einer zweimonatigen Public-Beta-Phase steht nun die neue Sonos-App (kostenlos; App-Store-Link) zum Universal-Download. In ähnlichen Nuancen wie iOS 7 drehte auch die Lautsprecher-Firma peu à peu beim Design ihrer Software zurück. Das Resultat von Version 5.0, das neben dem neuen Layout sechs Features besonders hervorhebt, ist ein gelungener Reboot (der noch ausreichend Luft nach oben zulässt).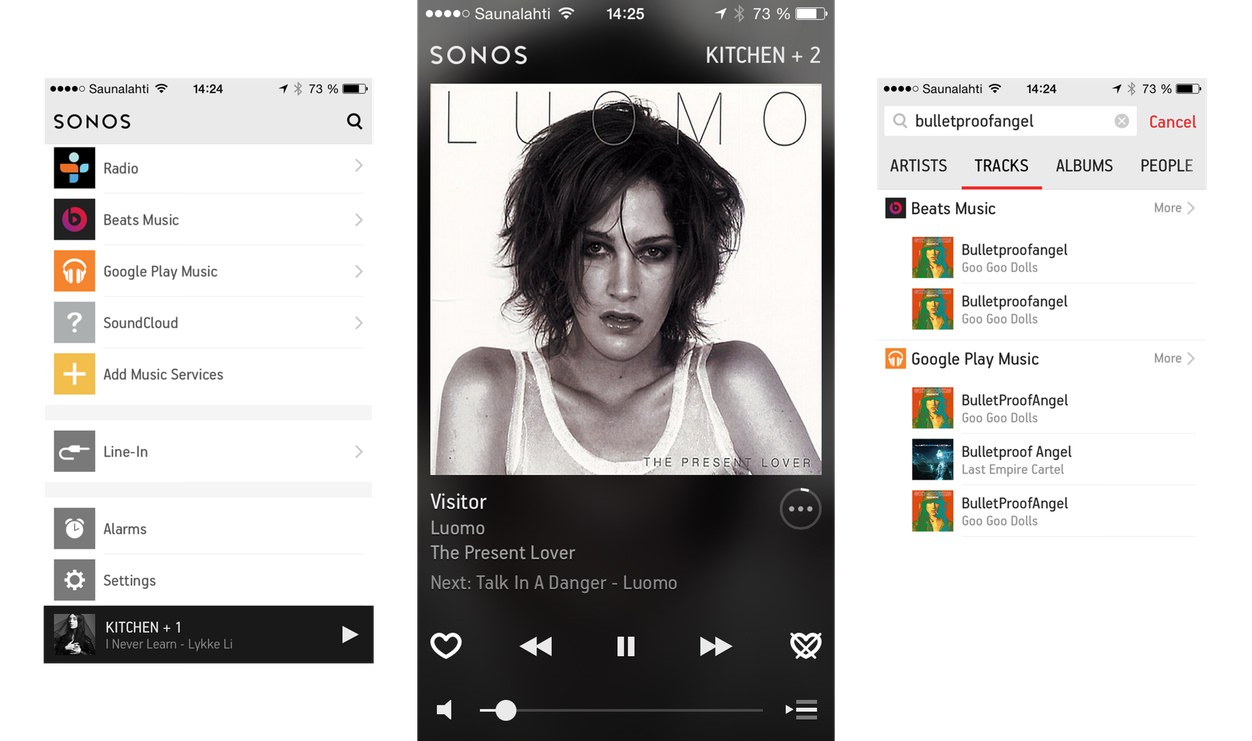 Sonos zeigte in den vergangenen Jahren bemerkenswerten Fokus – angefangen bei der überschaubaren Auswahl an Lautsprechern (PLAY: 1, PLAY: 3, PLAY: 5, PLAYBAR und SUB), bis zur Priorisierung ihrer mobilen Apps. Als ich vor ein paar Jahren in das System investierte, verkaufte die Firma noch eine properitäre Fernbedienung, die das iPhone dann aus dem Sortiment kickte. Im nächsten Schritt zieht man die 'Bridge', die lediglich das WiFi-Netz öffnet wenn keine Lautsprecherbox in der Nähe eines Routers steht, in Zweifel.
Today, we want to share our vision for the next step in wireless HiFi. We've found a way to deliver all the benefits of SonosNet without a product directly connected to your router. This new software solution will make Sonos simpler than ever. Start with a speaker and your smartphone, enter your WiFi password and Sonos takes care of the rest.