Q2/2015: 61.2 Millionen iPhones + 12.6 Millionen iPads
Apples zweites Geschäftsviertel im Jahr 2015, das direkt ans erfolgreiche Weihnachtsgeschäft anschließt, endete am 28. März. In den letzten drei Monaten verkaufte die kleine Firma aus Cupertino 61.2 Millionen iPhones sowie 12.6 Millionen iPads.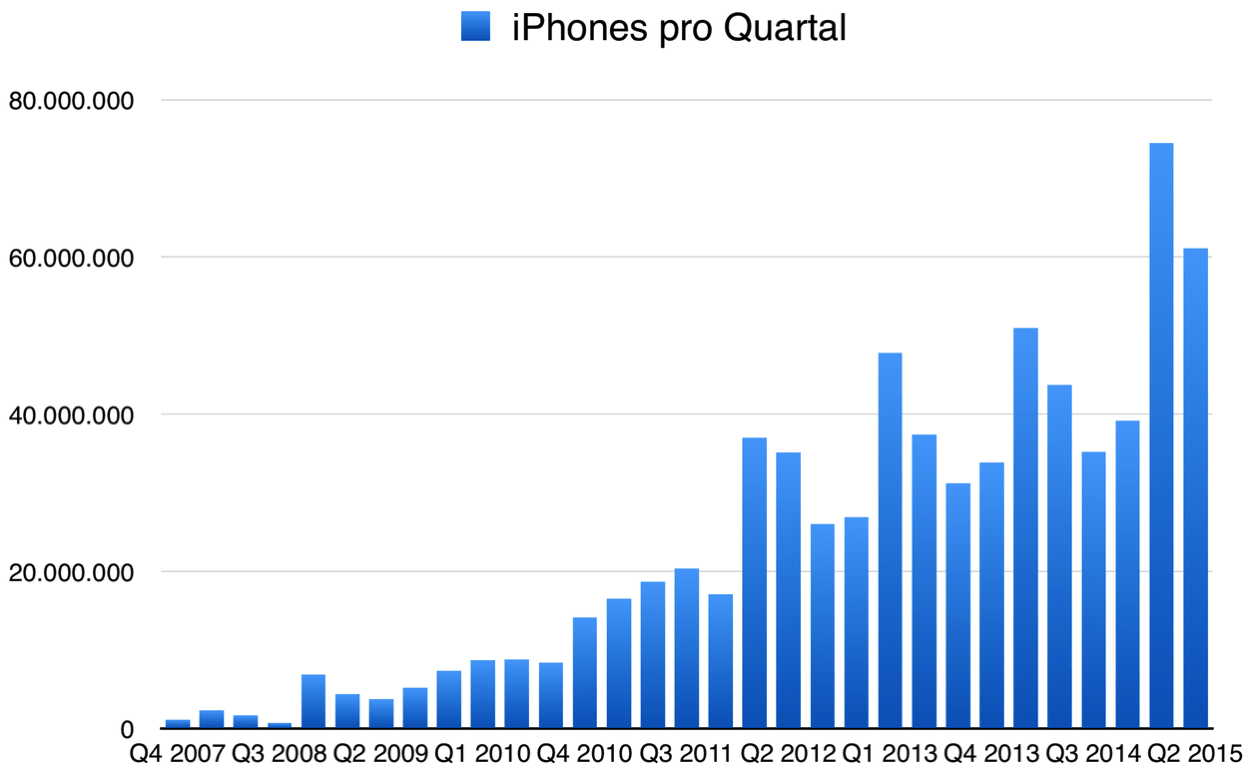 ---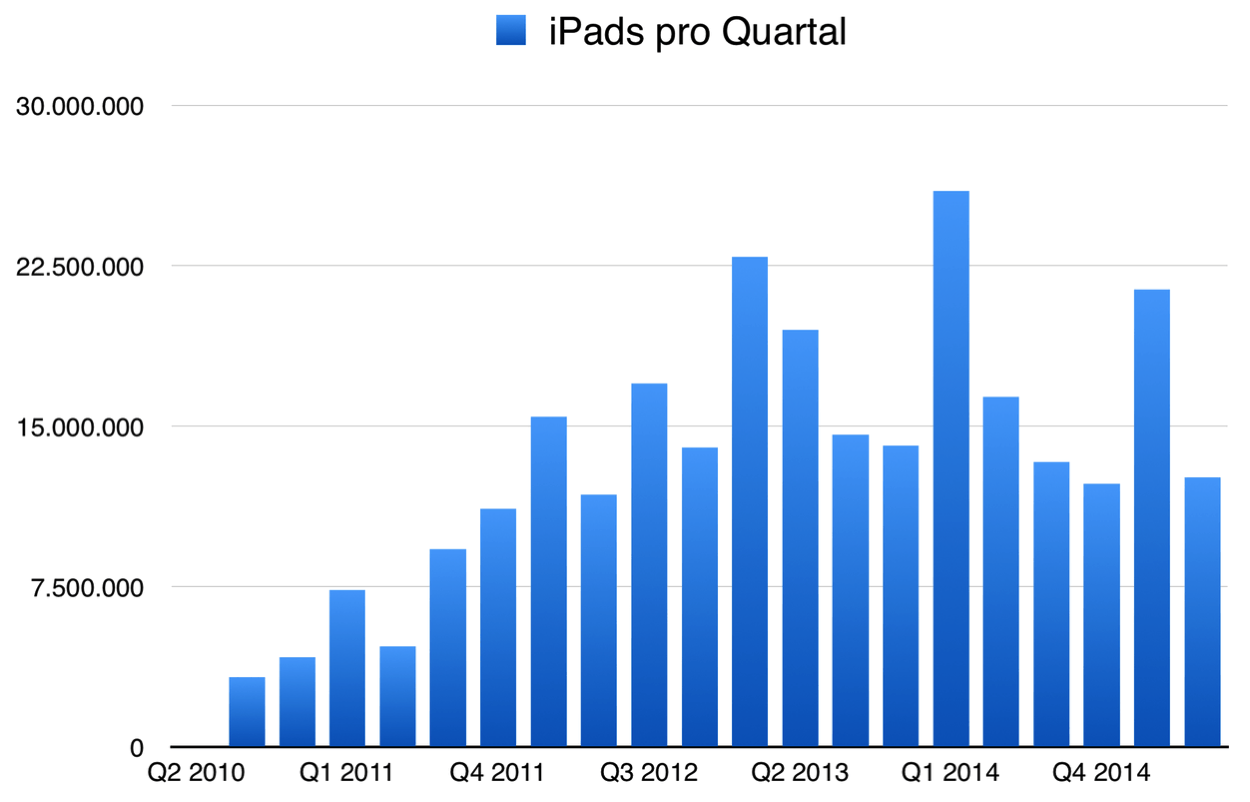 Im gleichen Zeitraum fanden 4.5 Millionen Macs neue Besitzer_innen. Apples Umsatz betrug 58 Milliarden US-Dollar. Der Nettogewinn beläuft sich auf 13.6 Milliarden US-Dollar oder 2.33 US-Dollar pro Aktie mit einer Bruttogewinnspanne von 40.8-Prozent.
"We are thrilled by the continued strength of iPhone, Mac and the App Store, which drove our best March quarter results ever," said Tim Cook, Apple's CEO. "We're seeing a higher rate of people switching to iPhone than we've experienced in previous cycles, and we're off to an exciting start to the June quarter with the launch of Apple Watch."
Um 23 Uhr unserer Zeit startet wie immer die Telefonkonferenz mit hoffentlich ein paar berichtenswerten Details.