Jony "Chief Design Officer" Ive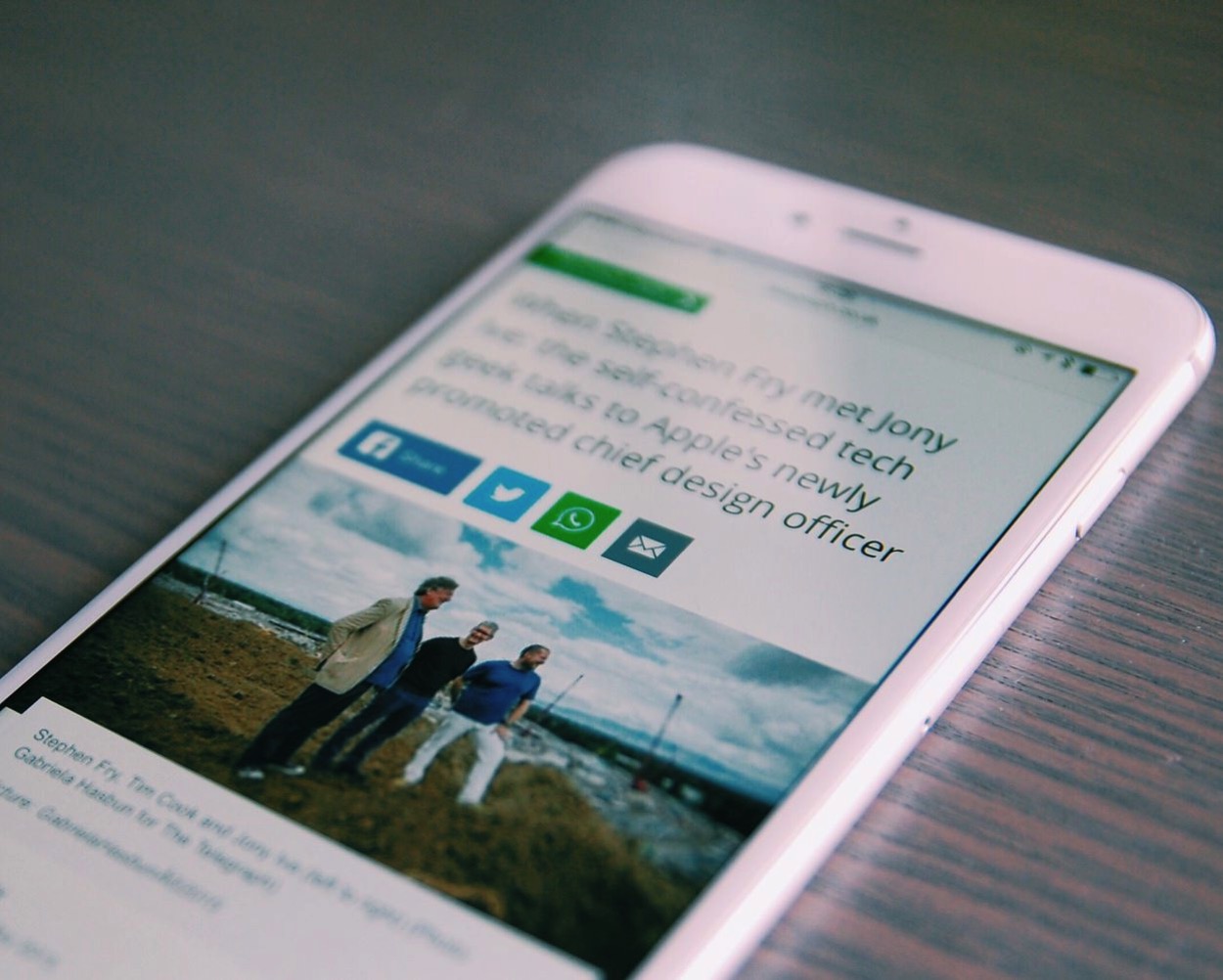 Keine offizielle Pressemitteilung, sondern ein Artikel von Stephen Fry verkündete am Feiertagsmontag Jony Ives neuen Jobtitel.
Until now, Ive's job title has been Senior Vice President of Design. But I can reveal that he has just been promoted and is now Apple's Chief Design Officer. It is therefore an especially exciting time for him.
Ben Thompson sieht die informelle Mitteilung, anschließend durch ein internes Memo von Tim Cook untermauert, als Puzzlestück einer kalkulierten PR-Aktion, mit der sich Apple auf ein Ende der Beschäftigung von Apples Designer vorbereitet.
In my estimation, whether Ive intends it or not — and I think he likely does, for what it's worth — this is the beginning of the end of his time at Apple. To give up "management" in exchange for "thinking freely" is, when it comes to business, akin to shifting from product-focused R&D to exploratory R&D.
Klar ist: Ein Jony Ive kündigt nicht einfach. Die öffentliche Wahrnehmung der Firma, der Aktienkurs – jedes Detail ist in diesen Dimensionen orchestriert. Apple demonstrierte (schwierige) Führungswechsel, ohne großes (Börsen‑)Bohei, bereits in den letzten Jahren meisterhaft. Prominentestes Beispiel ist und bleibt dafür selbstredend Steve Jobs.
Und ja, es ist (rückblickend) auffällig, dass Apple in den letzten Monaten damit begann, die heute prominenten Namen von Jony Ives Nachfolge – Richard Howarth und Alan Dye – in Artikeln zu platzieren. David Pierce schrieb über das Design der Apple Watch für Wired; Ian Parker für The New Yorker. Zwei Beiträge mit bemerkenswertem Zugang für beide Journalisten.
Die (ebenso nachvollziehbare) Gegenposition argumentiert Neil Cybart:
Similar to how Steve Jobs held the CEO title while Tim Cook performed most of the CEO duties, I think Jony Ive got a new fancy title for no other reason than to show recognition and appreciation for his past accomplishments. […]

Similar to how Steve Jobs was known to head down to Jony's design lab to hang out, I suspect in some ways, Jony wants to do the same – check out of the day-to-day executive grind and lose himself in research and design elements on whatever topic or subject he choses. By being positioned in more of a leadership role than a managerial role, Jony could maybe be more like Jony.
Joe Cieplinski fragt: "If you were Jony Ive, would you really want to spend the next six months working on yet another even thinner iPad?" Es ist die falsche Frage.
Apple Watch musste Ive intern zwar "gegen große Widerstände" durchboxen; generell schreibe ich ihm aber einen nahezu limitlosen Zugang – eine Carte blanche wenn es um Geld oder seine Zeit für neue Projekte geht, zu. Ist er schon heute, im Alter von 48 Jahren, bereit das aufzugeben?