"New Dr. Dre Album Serves as a Test for Apple Music"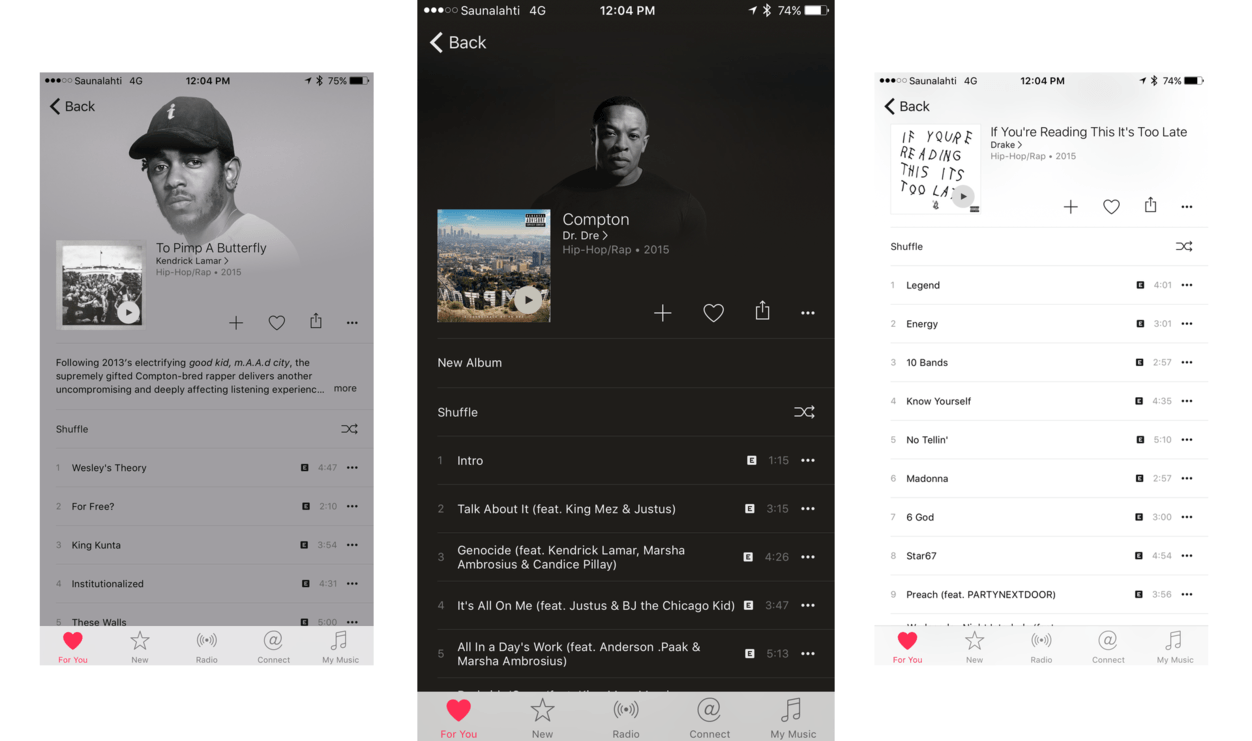 When Apple introduced its new streaming service, Apple Music, at the end of June, one of the big questions hanging over it was whether it could compete with outlets like Spotify to deliver blockbuster results for big new albums.

In Apple Music's first major test, the answer is a qualified yes. Dr. Dre's album "Compton: A Soundtrack" — a loose tie-in to the film "Straight Outta Compton" — had 25 million streams around the world in its first week, and also sold nearly half a million downloads through Apple's iTunes store, Apple executives said on Sunday.
Zum Vergleich (mit offiziellen Zahlen): Drake's 'If You're Reading This It's Too Late' erreichte zu seinem Release im Februar auf Spotify 17.3 Millionen Streams in den ersten drei Tagen. 'To Pimp a Butterfly', das dritte Album des US-amerikanischen Rappers Kendrick Lamar, übertrumpfte diesen Rekord einen Monat später mit 9.6 Millionen Spotify-Streams am ersten Tag.
Spotify zählt 20 Millionen zahlende Hörer und 55 Millionen Abonennten, die den werbefinanzierten Stream nutzen. Apple Music startete mit 11 Millionen Testabos.