Ein Hingucker: die offizielle Plex-App für den neuen Apple TV
TNT lieferte meinen Apple TV vor zirka sechs Stunden. Vor zirka einer Stunde erschien – wie angekündigt – die offizielle Plex-App1 (universal; kostenlos) für Apples dralle Set-Top-Box.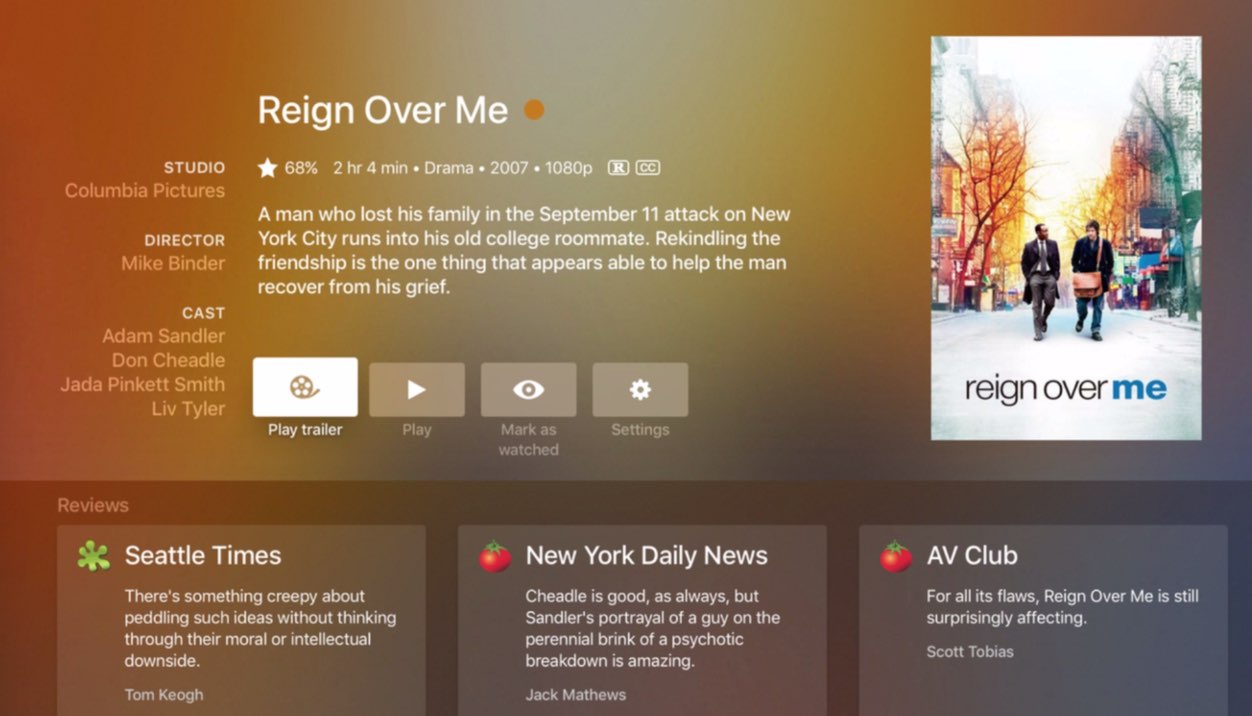 Gutes Timing.
There truly isn't any other platform we've wanted to be on for as long as we have the Apple TV. Today's the day, and we're celebrating. The app is free in the app store for everyone, and requires the latest media server.
---
Ein (kostenloser) Plex-Account ist notwendig um die App zu starten; ein Plex Media Server muss bereitstehen um Filme, TV Shows, Bilder und Musik auf den Fernseher zu streamen. ↩