Apple Watch, ein Jahr später.
The Wall Street Journal titelte gestern: "Apple Watch with sizeable sales can't shake it's critics" (siehe URL) und änderte ihre Überschrift anschließend in "Apple's Watch Outpaced the iPhone in First Year".
Alles eine Frage der Perspektive, schätze ich.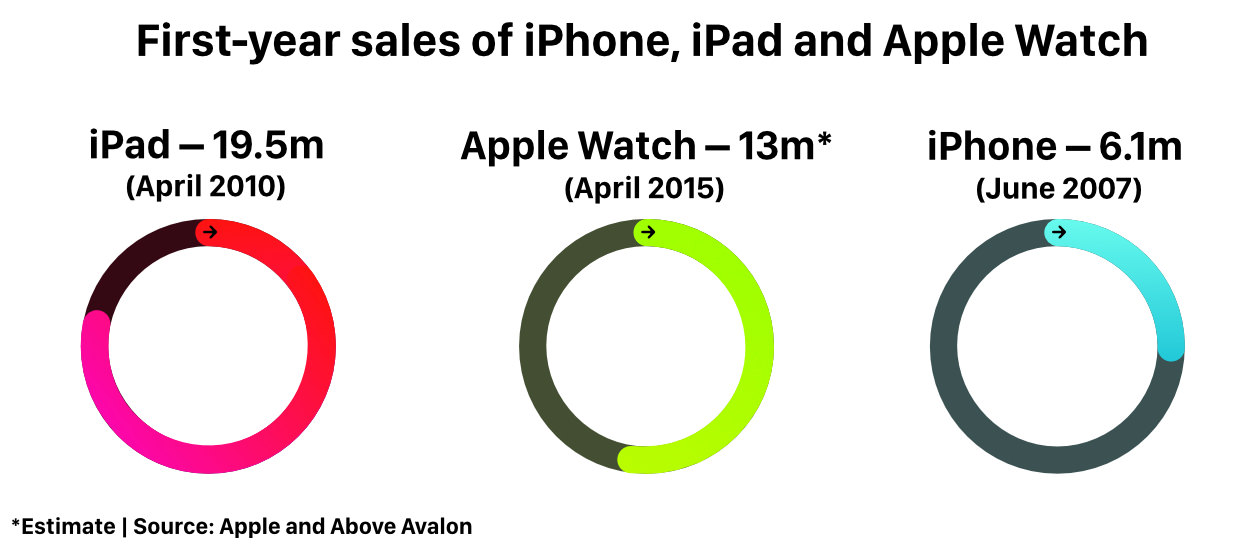 So far, the numbers appear solid. Apple doesn't disclose sales, but analysts estimate about 12 million Watches were sold in year one. At an estimated average price of $500, that is a $6 billion business—three times the annual revenue of activity tracker Fitbit Inc.
Nicht eingerechnet: Die verkauften Armbänder. Mich würde es nicht wundern, wenn im Durchschnitt jede verkaufte Apple-Uhr auf mindestens zwei Armbänder blickt. Immerhin wechseln ein Drittel aller Käufer und Käuferinnen ihr Armband regelmäßig.