"The Google Pixel does not exist"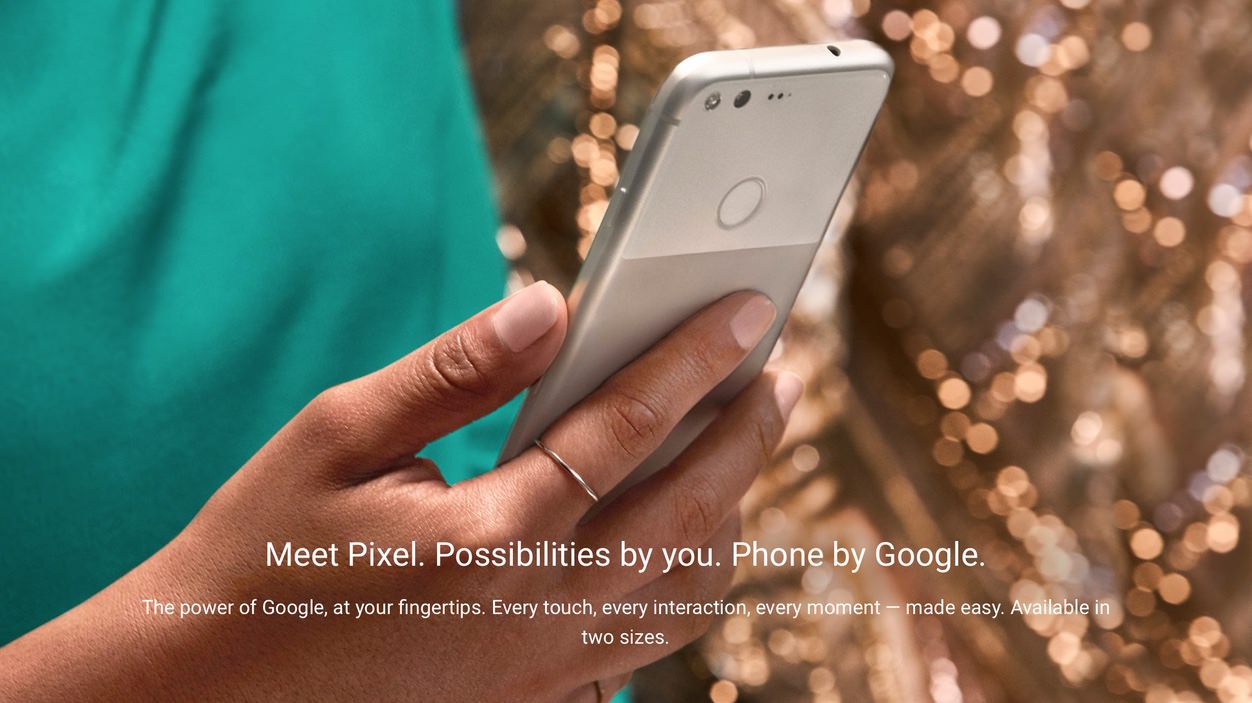 But who would wait an average of 5 weeks for a phone? We can imagine a handful of enthusiasts, but not many more. All of this leaves us with one conclusion: the Google Pixel remains a mirage, the unicorn of Android phones. The Pixel is widely seen as the best performing Android phone, with smoothness that other Android devices simply cannot reach, and with an excellent camera that is widely considered the best on a phone (it's arguable, but it's certainly among the very best out there).

So… thanks, Google, for making the best Android phone, but not actually selling it. Smooth move!
Apple entschied sich im letzten Jahr erstmals keine Verkaufszahlen des iPhone 7 und 7 Plus für die ersten Verkaufstage zu nennen. "Es ist absehbar, dass die Anzahl der Vorbestellungen die verfügbare Produktionskapazität überschreitet", so Apple. Q1/2017, Apples bestes iPhone-Quartal überhaupt, bestätigte nachtäglich ihre Prognose.
Es wird regelmäßig unterschätzt, wie ausschlaggebend die Fertigung – der eigentliche Produktionsprozess – den Erfolg beeinflusst. Es reicht nicht nur aus ein Super-Smartphone zu bauen, sondern bei entsprechender Nachfrage auch viele Millionen davon zu produzieren.
Die Entstehungsgeschichte des Google Pixel lässt sich weitgehend rekonstruieren. Von Huawei zu HTC; über die Blaupause des HTC A9 bis zum Pixel.
"Shortly after the Nexus 5X and 6P launched, Google began talks with Huawei to produce its 2016 smartphone portfolio," the report reads. "Google, though, set a hard rule for the partnership: Huawei would be relegated to a manufacturing role, producing phones with Google branding." According to the report, Huawei balked at the lack of branding, and "CEO Richard Yu himself ended negotiations with Google right then and there." […]

Over at XDA Developers, people are finding more and more evidence that HTC's involvement went beyond being a Foxconn-style manufacturer. The Pixel and Pixel XL kernels contain over 350 commits from HTC engineers, and a mysterious "htc_cerberus" label was stripped out of the source code. Thanks to Android security research Jon "Justin Case" Sawyer, we also know HTC did work on the Pixel bootchain. Sawyer describes the Pixels as having "a standard HTC bootchain" that is "written and signed by HTC."

"Was the Google Pixel built in a mere 9 months? It would explain a lot…"
Unter Berücksichtigung der anhaltend schlechten Liefersituation, selbst sechs Monate nach Verkaufsstart, lässt sich festhalten, dass man in neun Monaten nicht einfach so ein Smartphone zusammenklöppelt und dann vom Band laufen lässt.