"Microsoft Ranks Highest in Tablet Satisfaction as Features, Design Shine"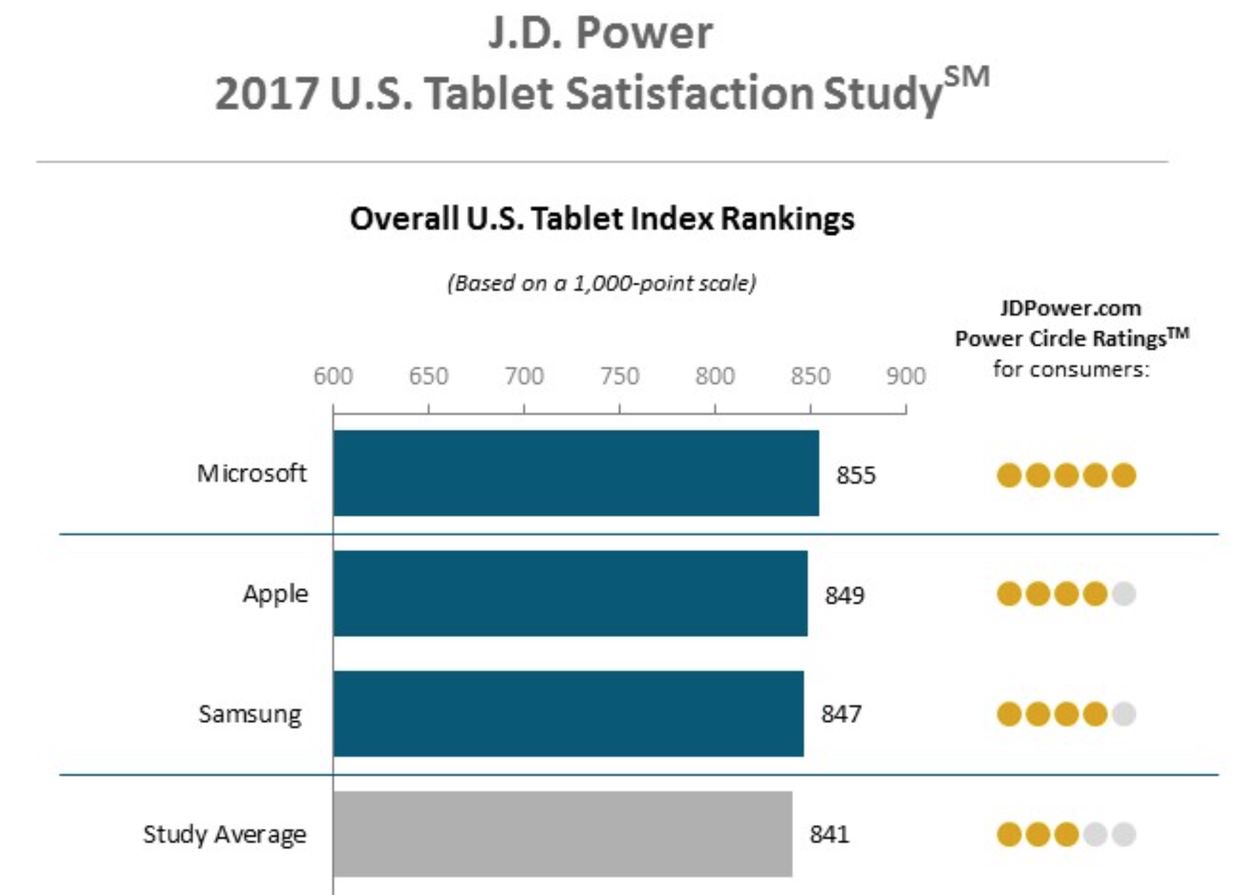 Microsoft ranks highest in overall satisfaction in the J.D. Power 2017 U.S. Tablet Satisfaction Study,SM doing so for the first time since the study's inception. With an overall satisfaction score among tablet owners of 855 (on a 1,000-point scale), Microsoft's achievement is largely due to its top rankings in the features and styling & design factors.
Auf der 1000-Punkte-Skala liegt Apples iPad erstmals hinter Microsoft – 855 vs. 849 Punkte1. Das ist ein vermeintlich kleiner Zahlensprung, doch Tim Cook liebt seine "customer sat"-Statistik. Dadurch wirkt der Dämpfer schwerer.
Verwundern muss das Umfrageergebnis zur Nutzerzufriedenheit, das zwischen Oktober und Dezember 2016 erhoben wurde, aber nicht. Das iPad Pro 12,9" ist inzwischen ein Jahr und sieben Monate alt und auf signifikante iOS-Updates – nach dem Split-Screen-Mode in iOS 9 – wartet das iPad weiterhin.
Positiv Randnotiz:
Satisfaction is rising: Overall customer satisfaction with tablet devices is 841, an increase of 21 index points from the 2016 U.S. Tablet Satisfaction Study—Volume 2, released six months ago.
---
Platz 3 bis 7 kann ich als Konkurrenten zum Surface und iPad nicht ernst nehmen. ↩