Ferrite exportiert nun auch als MP3
Alles andere als tot: Seit Mai ist das MP3-Audioformat patent- und lizenzfrei. Damit entfallen jegliche Lizenzgebühren, die man vorher als Softwareanbieter gezahlt hat, wenn man Audio in MP3s umwandeln oder verteilen wollte.
Viele (kleinere) App-Anbieter verzichteten deshalb auf einen MP3-Export. Bis jetzt. Das Ferrite Recording Studio (universal; Laden) – eine große Empfehlung für alle die Podcasts produzieren – rüstet als eine der ersten Apps nach.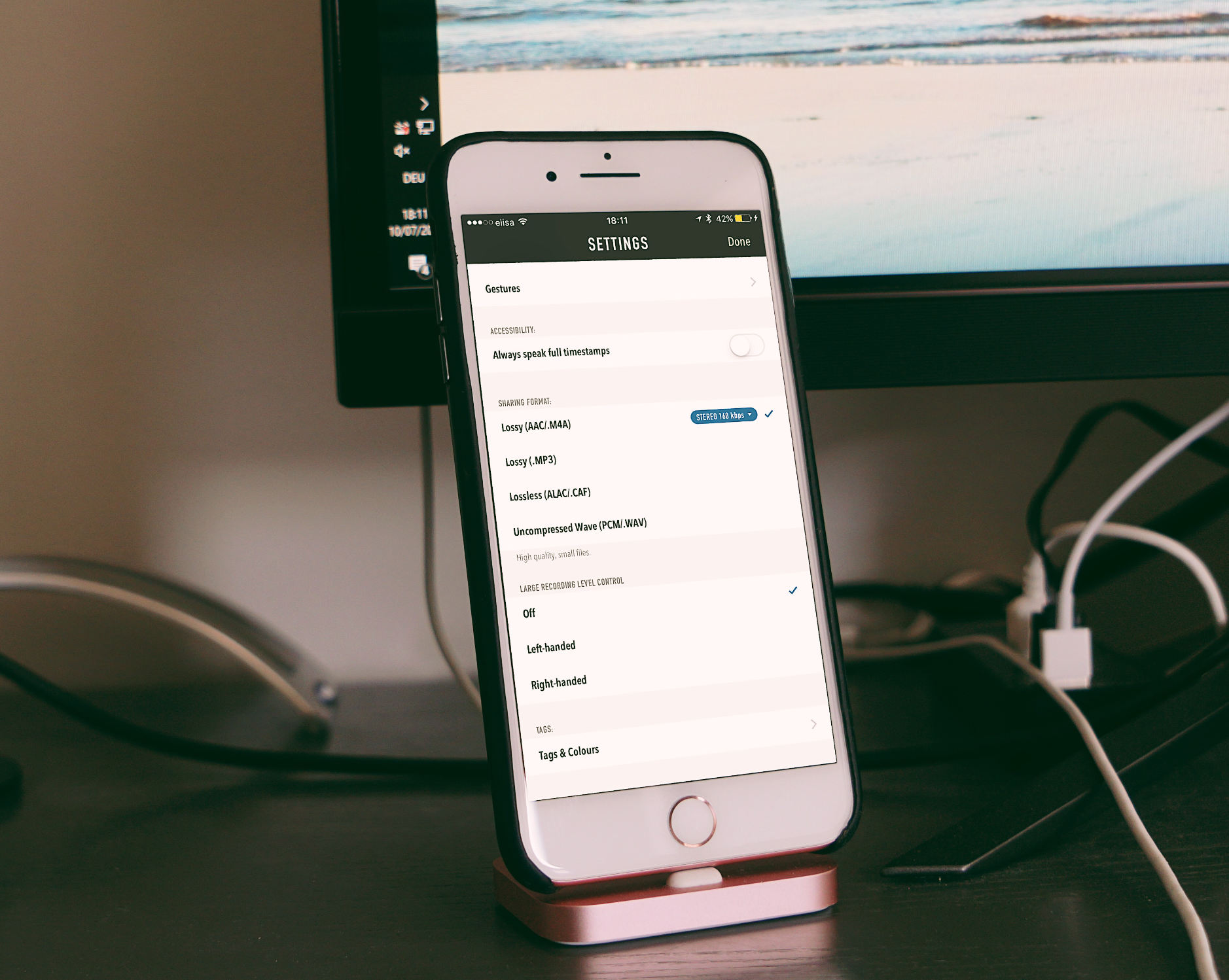 Sicher scheint: Für Musik ist das Thema MP3 durch; für Podcasts aber noch (lange?) nicht.
AAC makes a lot of sense for low- and medium-quality applications where bandwidth is extremely limited or expensive, like phone calls and music-streaming services, or as sound for video, for which it's the most widely supported format.

It may seem to make sense for podcasts, but it doesn't. Podcasters need to distribute a single file type that's playable on the most players and devices possible, and though AAC is widely supported today, it's still not as widely supported as MP3. So podcasters overwhelmingly choose MP3: among the 50 million podcast episodes in Overcast's database, 92% are MP3, and within the most popular 500 podcasts, 99% are MP3.