"Meet Fitbit's newest device, the Fitbit Ionic smartwatch"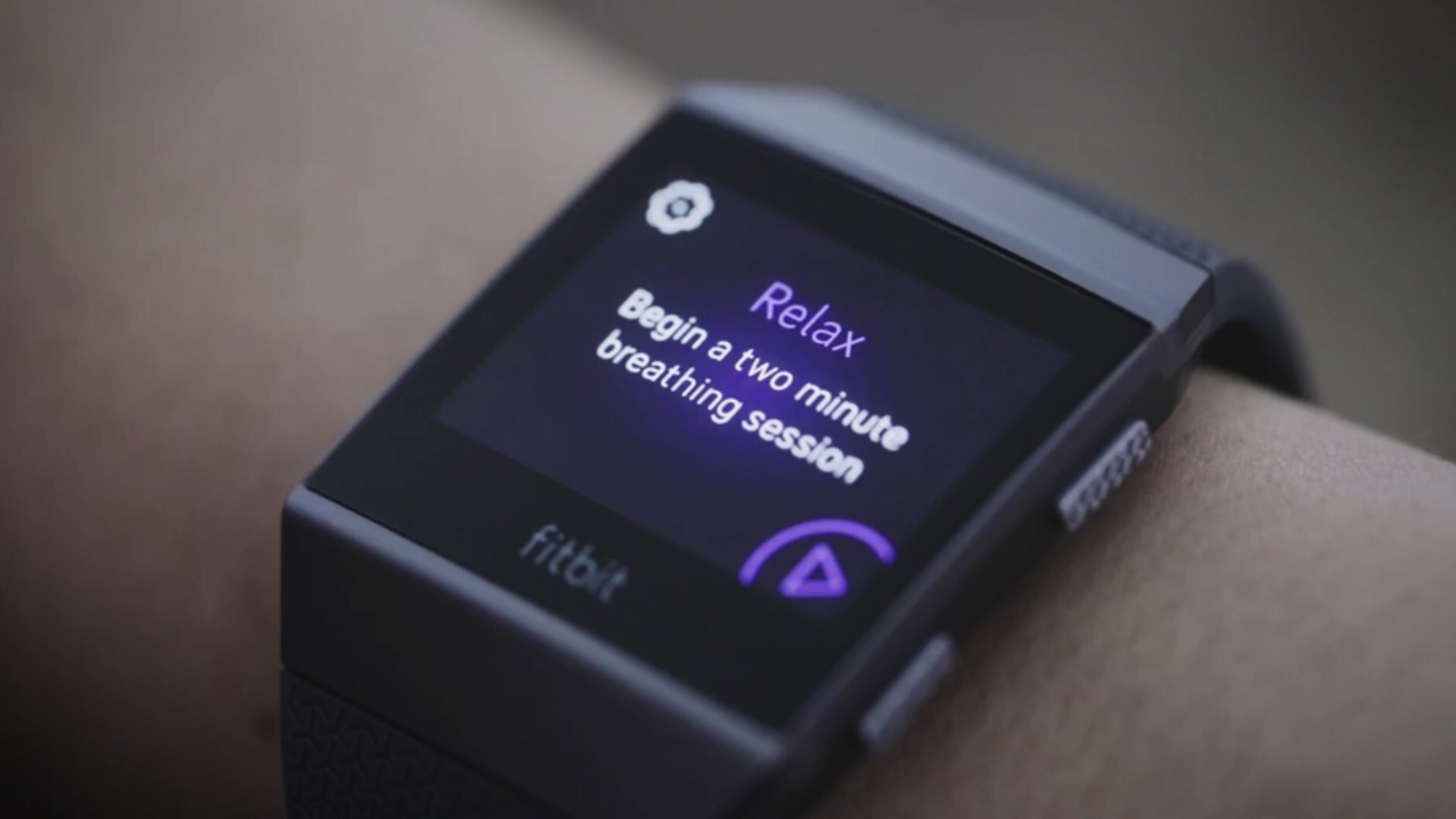 Fitbit's first smartwatch debuts with personalized guidance, on-device dynamic workouts, relative SpO2 sensor, industry-leading GPS, swim tracking, on-board music, contactless payments and 4+ day battery life.

"Fitbit Launches Ionic, the Ultimate Health and Fitness Smartwatch"
Wenn man es genau nimmt, ist die Ionic bereits Fitbit's zweite Smartwatch. Die Fitness-Tracker-Company kündigte im Mai 2016 ihre Blaze als "The Smart Fitness Watch" an. Nun gut.
Valentina Palladino über ein Vorserienmodell, das im Oktober ausgeliefert werden soll:
I'm cautiously optimistic about the Ionic. Fitbit made the right choice to focus on what it knows best—health and fitness—rather than try to decipher the mystery of the modern smartwatch. The Ionic has more elements of a modern smartwatch than any other Fitbit device, and that was necessary for Fitbit to enter an entirely new category. But to convert Apple Watch and Android Wear users, it'll have to offer the right balance of crucial, practical smartwatch features while also being the best fitness device in its price range.
Ein eigenes OS; teurer als die Apple Watch und mit einem glänzenden Firmenlogo auf der Front: Ich bleibe "cautiously pessimistic".
Zusammen mit den neuen iPhones, iOS 11 und einem leicht aufgerüsteten 4K-Apple-TV steht im September auch die dritte Watch-Generation zur Präsentation. Gleichzeitig verteilt Apple seinen vierten Software-Jahrgang für die Uhr, der den deutlichen Kurswechsel von watchOS 3 noch einmal bestätigt. WatchOS 4 unterstützt mehr Workouts, eine Vielzahl neuer Möglichkeiten für Apps im Hintergrund zu laufen sowie ein Bündel neuer Befehle für Siri. Insgesamt kein spektakuläres OS-Update, aber wichtig für eine stabile Basis (auf die sich zukünftig hoffentlich mehr App-Store-Apps stützen können).