"Say Hello to Darkroom 3"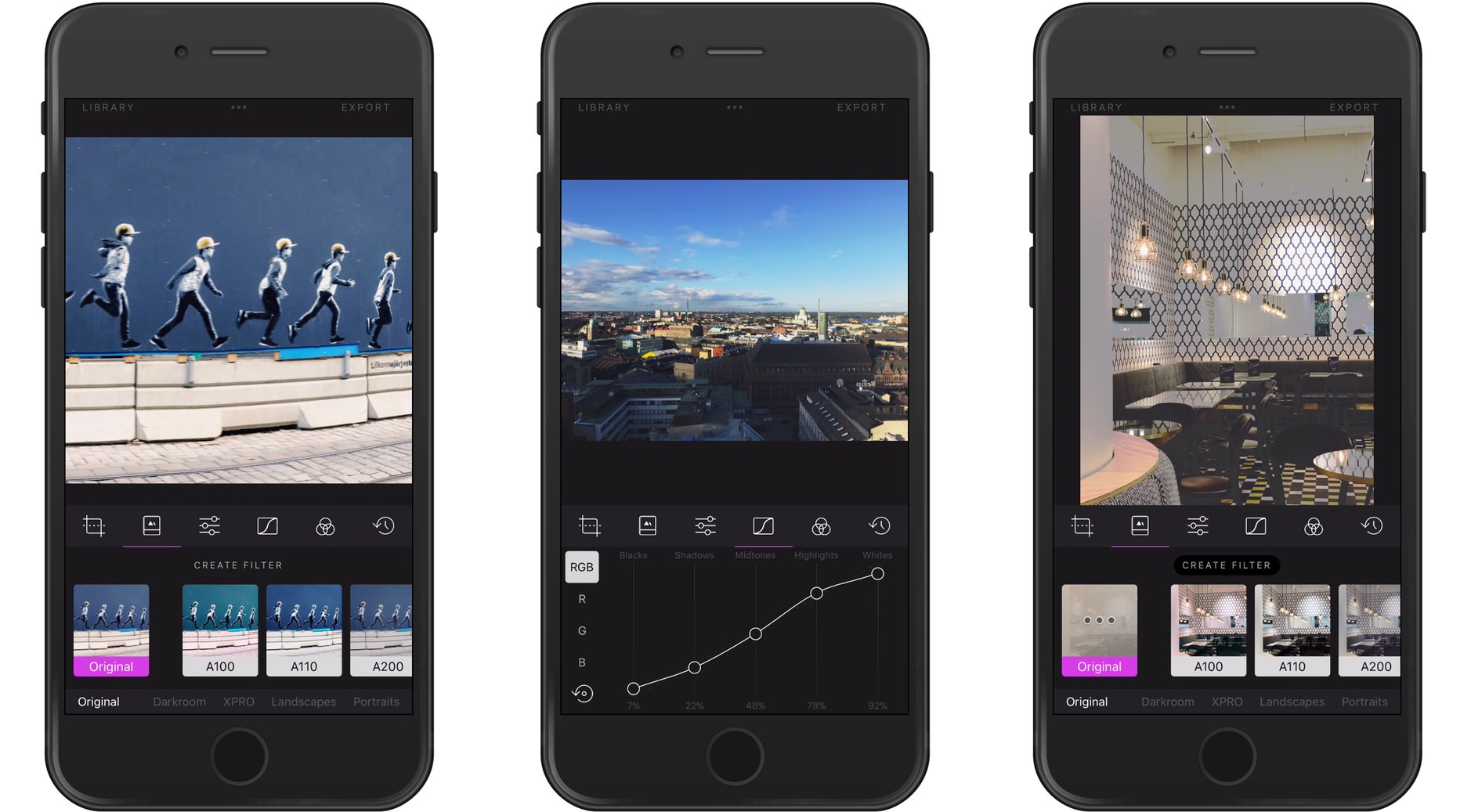 We're very proud to finally announce RAW editing support, as well as Large JPEG and Live Photo editing support. All these features are enabled by the brand new Darkroom Engine built on the latest Apple technology which allows us to provide much deeper integration with the system, and much faster performance.
Fotobearbeitung muss Spaß machen, sonst fehlt mir jegliche Disziplin dazu. Heutzutage ist es kinderleicht Fotos zu knipsen, und noch müheloser seine iCloud-Fotobibliothek einfach volllaufen zu lassen.
Darkroom (Laden) – hinlänglich bekannt – bietet einen Workflow an, der mit minimalem Aufwand ein gutes Foto zu einem hervorragenden Foto macht – immer dann wenn man einige Minuten entbehren kann. Ich setze mich nur selten ganz bewusst hin und bearbeite Bilder. Ich nutze eher kurze Pausen um zwei oder drei Edits durchzuziehen – in der Kasse im Supermarkt, im Flugzeug oder in der Mittagspause.
Und das zahlt sich aus: Ich habe ernsthaft Freude beim Durchscrollen meiner Fotobibliothek. Ich bin weit davon entfernt die letzten Jahre meiner Sammlung durchgearbeitet zu haben, aber die letzten Monate gefallen mir. Und wenn mir eins der bearbeiteten Bilder rückblickend nicht mehr zusagen sollte, kann ich immer aufs Original zurück. Darkroom modifiziert nämlich nur das ursprüngliche Bild und brennt die Änderungen nicht dauerhaft ein.