"What's the best way to charge your iPhone 8 Plus?"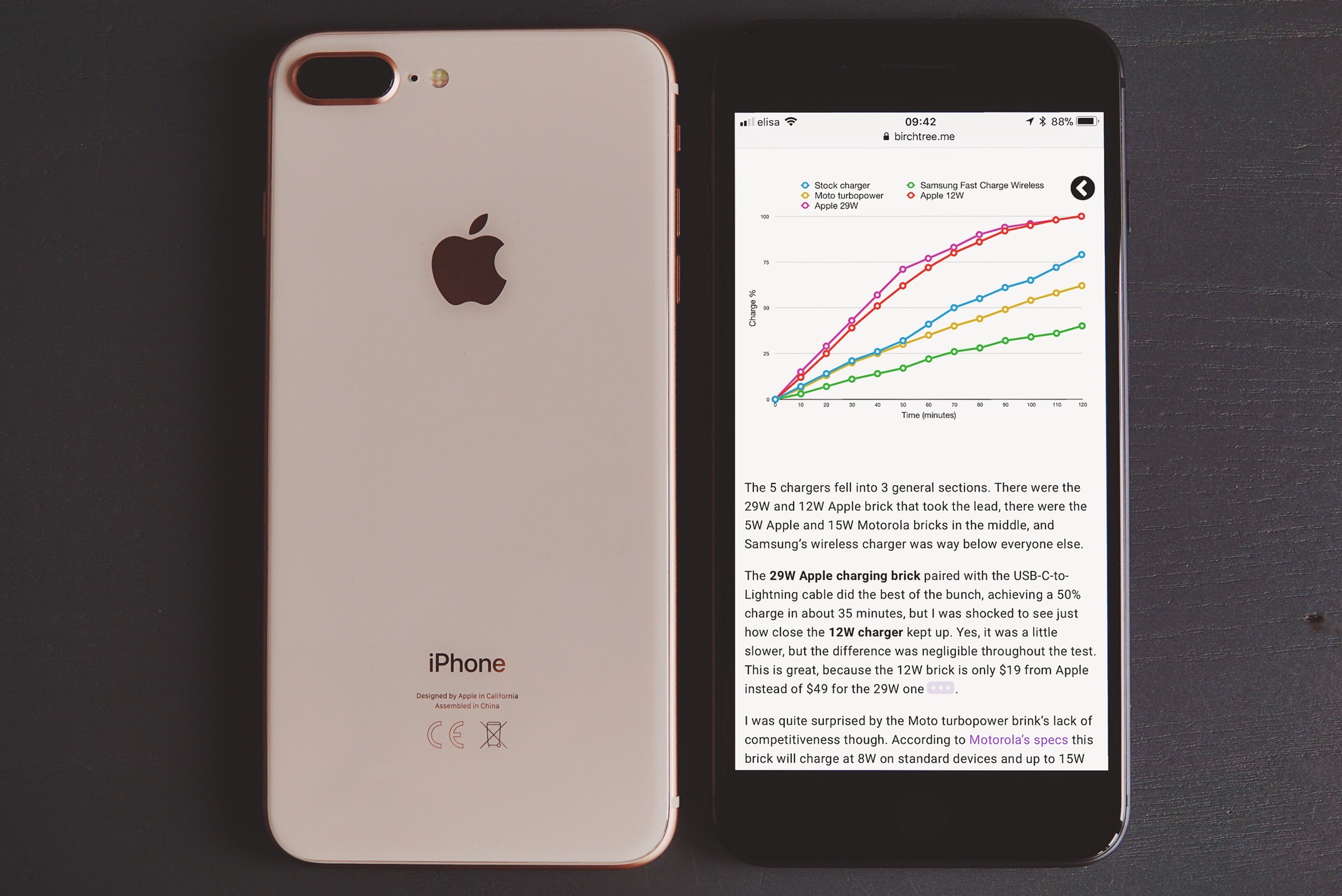 The 29W Apple charging brick paired with the USB-C-to-Lightning cable did the best of the bunch, achieving a 50% charge in about 35 minutes, but I was shocked to see just how close the 12W charger kept up. Yes, it was a little slower, but the difference was negligible throughout the test. This is great, because the 12W brick is only $19 from Apple instead of $49 for the 29W one.
Matt Bircher hat nachgemessen und empfiehlt Apples 12W-Netzteil (25 €) – wenn man nicht schon fürs iPad in einen 29W USB-C Power Adapter investiert hat.