Apple investiert in eigene Power-Management-Chips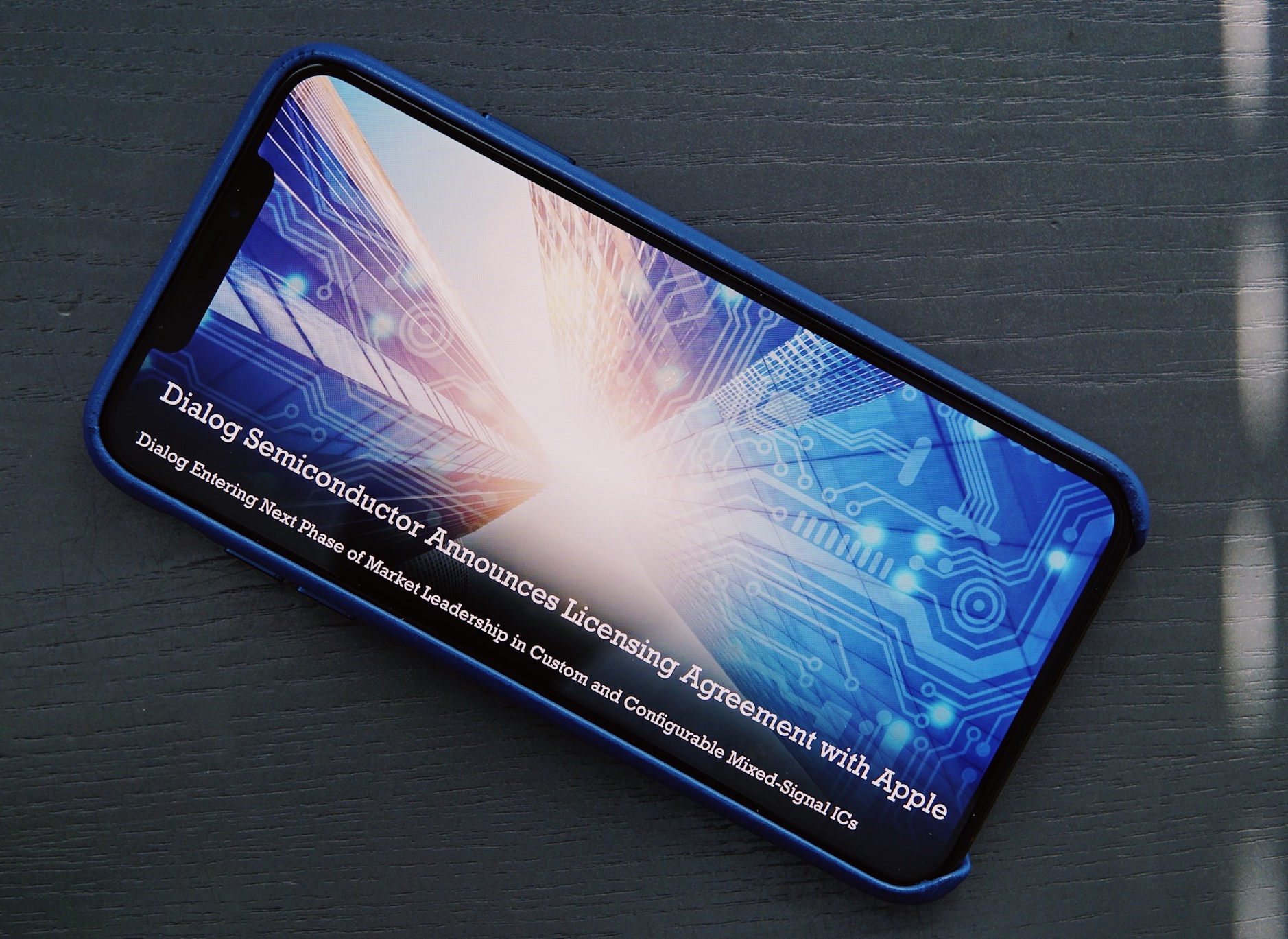 "Dialog has deep expertise in chip development, and we are thrilled to have this talented group of engineers who've long supported our products now working directly for Apple," said Johny Srouji, Apple's senior vice president of Hardware Technologies. "Our relationship with Dialog goes all the way back to the early iPhones, and we look forward to continuing this long-standing relationship with them."

via Dialog Semiconductor (PDF)
Nikkei Asian Review berichtete im November 2017 von Apples Bestrebungen eigene "main power management chips" zu entwickeln. Dialog Semiconductor, die bis dato diese Halbleiter für iPhones, iPads aber auch die Apple Watch lieferten, kommentierte den Bericht damals wie folgt:
"Although Dialog expects to remain Apple's main supplier of power management integrated circuit (PMIC) designs, Dialog recognizes Apple has the resources and capability to internally design a PMIC and could potentially do so in the next few years."
Im Mai 2018 warnte Dialog Semiconductor seine Investoren und Anleger, dass Apple in diesem Jahr rund 30-Prozent weniger Chips zur Stromsteuerung ("Power management integrated circuits") bestellt hat.
TechInsights zerlegte die aktuellen iPhones und fand in beiden Modellen den Chip für die Energieverwaltung von Dialog Semiconductor – so wie in den Jahren zuvor. In ihrem zerlegten iPhone XS Max war der PMIC diesmal jedoch mit einem Apple-Logo bedruckt.
Wie sich mittlerweile herumgesprochen haben sollte, holt Apple gerne Kerntechnologien unters eigene Dach. Das fing mit den A-Prozessoren an, erstreckt sich inzwischen über die GPU und könnte zukünftig auch für LTE-Modems gelten.
Mit der heute bekanntgegeben Finanzspritze von 300 Millionen US-Dollar übernimmt Apple nicht nur 300 Ingenieure (zirka 16% der Belegschaft) und mehrere Büros in Deutschland, UK und Italien, sondern eignet sich auch das Know-how und Patent-Portfolio an. Ob die "Partnerschaft" ihre vereinbarte Laufzeit von drei Jahren überschreitet, bleibt eine der brennenden Fragen für Dialog Semiconductor, bei denen Apples-Aufträge in diesem Jahr rund zwei Drittel des Konzernumsatzes ausmachen.