iOS 13.2: "Nachrichten ankündigen"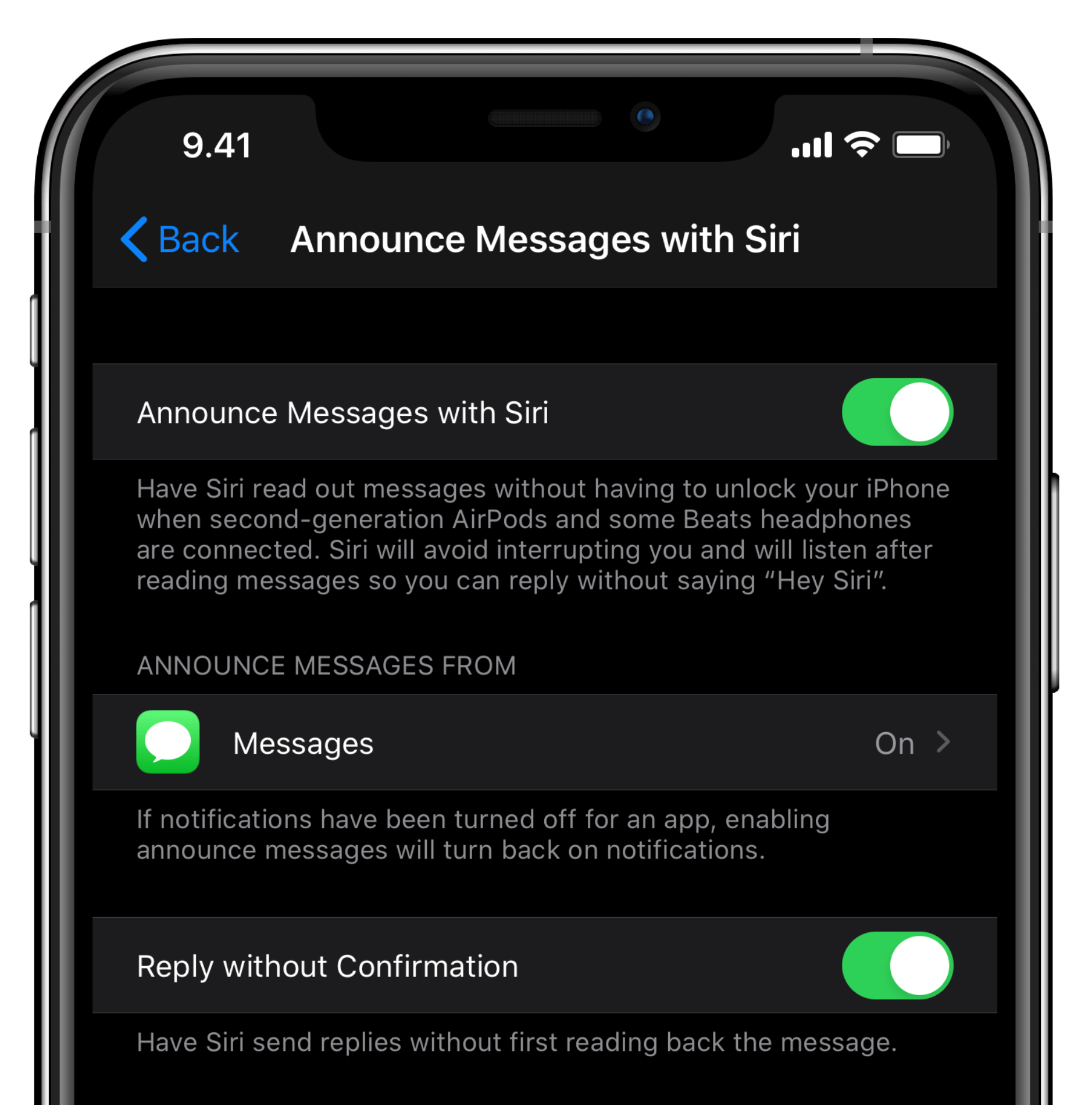 It lowers the volume of music you're listening to or pauses your podcast, plays a unique notification chime, and Siri reads the message you've received. I still can't believe the Siri voice is entirely synthetic; it sounds terrific, like having a narrator reading your friend's incoming messages. Then, you can reply just by speaking, if you want. You don't need to say "hey, Siri" — you can just talk and it will send it as a reply. If you don't say anything for a few seconds, your music will fade back or your podcast will resume playing.
Dieser (häufig) perfekte Ablauf gerät ins Stolpern, wenn die Sprache zwischen unterschiedlichen iMessage-Chats wechselt. Unbequem wird es auch, wenn mir meine Kids zwei Dutzend Emoji auf einen Schlag schicken und Siri mir diese Charaktere dann individuell ins Ohr flüstert.
Die mittlerweile komplett künstlich erzeugte Sprechstimme bleibt (auf Englisch) jedoch so beeindruckend, dass ich da sogar gerne zuhöre. Deshalb habe ich über den Beta-Zeitraum hinweg auch nie eingeschränkt, wer mir Nachrichten auf die Ohren sprechen darf (➝ "Siri & Search").
Einen Shortcut um das Feature schnell ein- und wieder auszuschalten, kann man sich auch ins Kontrollzentrum legen (➝ "Control Centre").
"Nachrichten ankündigen" funktioniert mit allen AirPods und PowerBeats, die einen H1-Chip besitzen. Es ist ein Grund mehr als iOS-Nutzer exakt diese Kopfhörer zu benutzen.