Magic Keyboard: Pass-Through Laden vs Aufladen am iPad-Pro-Port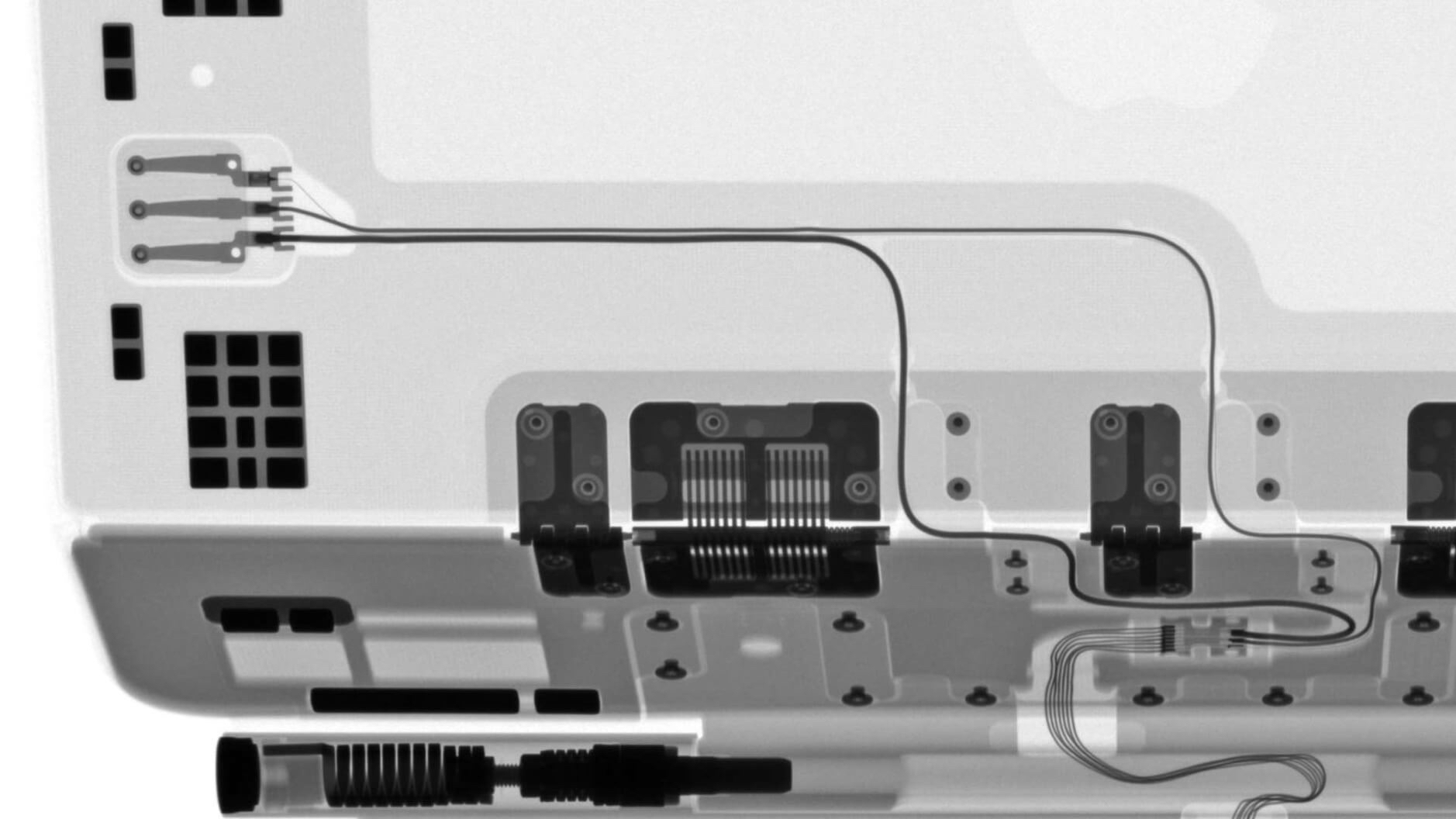 These two cables run up to the Smart Connector point on the Smart Keyboard, providing power and data transfer to the keyboard. Our question is, why the wider, separated routes? Is it to provide the wires more slack in case the hinge strains them?
Apples 30W USB-C Power Adapter lädt das iPad Pro schneller als der mitgelieferte 18W USB-C Power Adapter. Dieser Vorteil hebt sich jedoch auf, wenn man den USB‑C Anschluss zum Pass-Through Laden am Magic Keyboard benutzt.
Mit dem beigelegten 18W USB-C Power Adapter lädt das iPad Pro am eigenen USB-C-Port ein wenig schneller als über das Magic Keyboard. Deshalb überraschte Apples generelle Empfehlung (auf Rückfrage) nicht: Arbeitet man für einige Stunden am Schreibtisch, steckt man das USB-C-Kabel ans Magic Keyboard. Wenn man es jedoch eilig hat, benutzt man die USB-C-Buchse am iPad.