Die Anti-Tracking-Maßnahmen in iOS 14
In der Diskussion um die Anti-Tracking-Maßnahmen in iOS 14 liegt ein zu großer Fokus auf dem "Advertising Identifier". Die neue Nachfrage stellt zwar eine gravierende Änderung gegenüber den letzten Jahren dar, allerdings stoppt das nicht die Sammelwut über Werbe- und Analyse-SDKs, Tracking-Pixel auf Webseiten sowie alle hauseigenen Apps von Facebook und Google.
Die "Ad-ID" (IDFA) steht im Mittelpunkt, weil es eine Schnittstelle für App-übergreifendes Tracking ist, die Apple kontrolliert.
Apple fordert von App-Anbietern zwar ganz generell bei seinen Nutzer_innen nachzufragen ob sie verfolgt werden möchten1, kann aber nicht überprüfen ob die Nutzer- und Werbedaten auf andere Art und Weise zusammengeführt werden. ("Verknüpfe deinen Facebook-Account oder hinterlege eine E-Mail-Adresse und erhalte Extrapunkte!")
Auch wenn die neuen Maßnahmen nicht jetzt, sondern erst im nächsten Jahr kommen: Es ist absolut sinnvoll gegen dieses intransparente Nutzer-Tracking vorzugehen. Und wenn sich Apples Dialog nicht noch ändert, wird niemand dem Tracking zustimmen (obwohl Apple mit einer neuen Schnittstelle nicht komplett die Tür für das Tracking von App-Installationen schließt).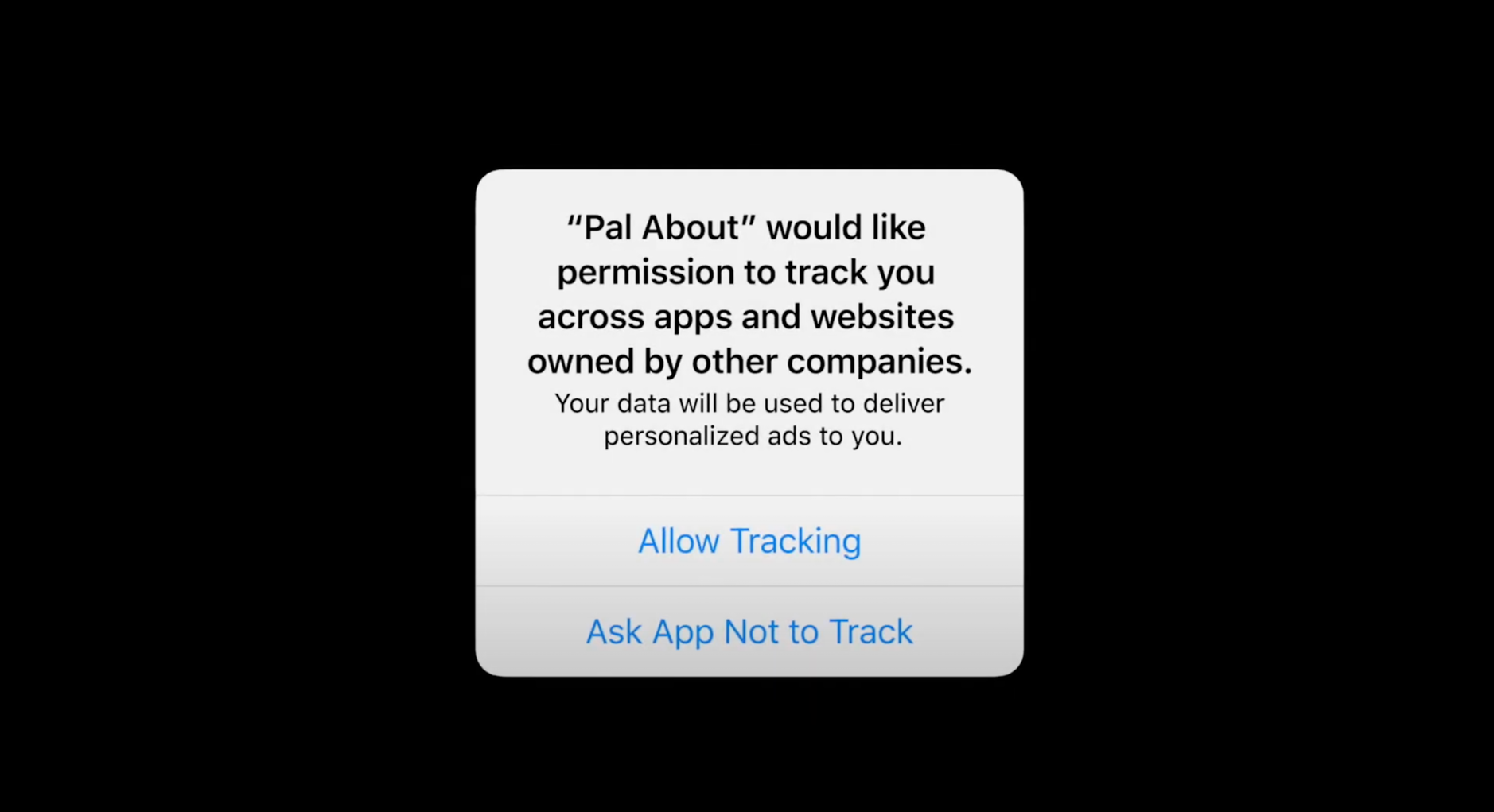 Allerdings sollte man die Auswirkungen nicht falsch bewerten: Das Tracking über verschiedene Apps hinweg unterbindet in erster Linie die Daten für Facebooks Audience Network, nicht für Facebook selbst.
Like all ad networks on iOS 14, advertiser ability to accurately target and measure their campaigns on Audience Network will be impacted, and as a result publishers should expect their ability to effectively monetize on Audience Network to decrease. Ultimately, despite our best efforts, Apple's updates may render Audience Network so ineffective on iOS 14 that it may not make sense to offer it on iOS 14. We expect less impact to our own advertising business, and we're committed to supporting advertisers and publishers through these updates.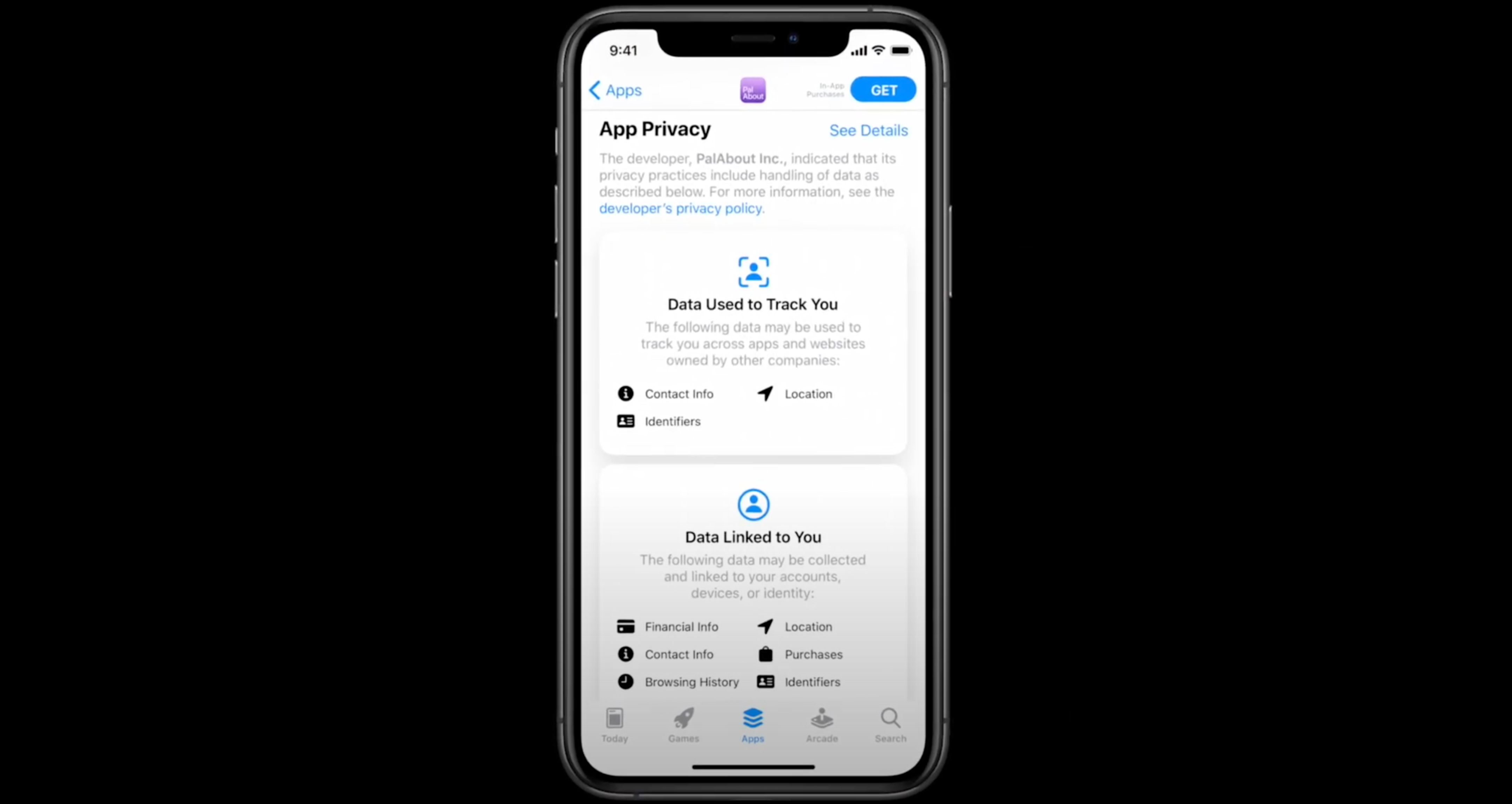 Zwar müssen alle App-Store-Apps auf eingebettete Werbe- und Analyse-SDKs hinweisen, aber Apple hat keine Möglichkeiten diese Datenerhebung zu unterbinden. Dafür kann/muss man selbst sorgen.
---
With iOS 14, iPadOS 14, and tvOS 14, you will need to receive the user's permission through the AppTrackingTransparency framework to track them or access their device's advertising identifier. Tracking refers to the act of linking user or device data collected from your app with user or device data collected from other companies' apps, websites, or offline properties for targeted advertising or advertising measurement purposes. Tracking also refers to sharing user or device data with data brokers.