Von Lightning zu MagSafe
Das iPhone überspringt USB-C – genau genommen den USB-Port.
Die neuen iPhones besitzen zwar noch ihren Lightning-Anschluss, aber die Zukunft scheint MagSafe. Apples Keynote-Segment (ab Minute 35) ließt wenig Spielraum für Interpretationen: "We're enabling a whole new ecosystem for MagSafe".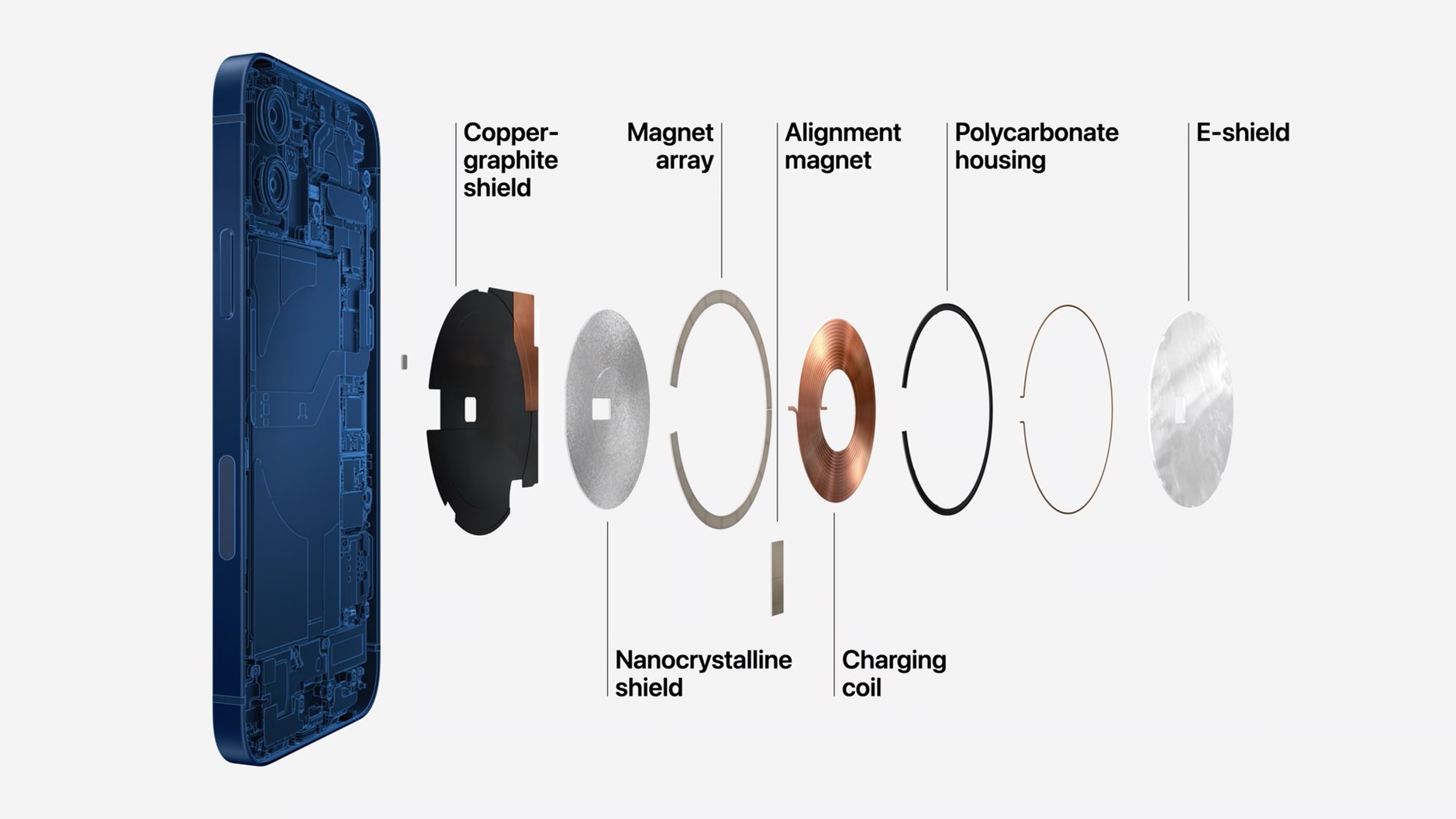 MagSafe ist zwar abwärts kompatibel mit Qi-Charging (bis zu 7,5 W), aber mit dem Ausrichtungsmagnet, der Zubehörerkennung über NFC und dem schnelleren Aufladen bis zu 15 W eine unmissverständliche Ansage.
"And these are just the accessories we are introducing." […] "We can't wait to see the innovative ways that others will use MagSafe, creating a robust and ever-expanding ecosystem."
Es ist müssig über Zeitpläne zu spekulieren. Vielleicht besitzen auch die nächsten iPhones noch Ports. Mit der Einführung von einem "MagSafe-Ökosystem" erscheint aber deutlich, dass das iPhone nicht auf einen USB-C-Anschluss wartet.