youtube-dl (via Shortcuts)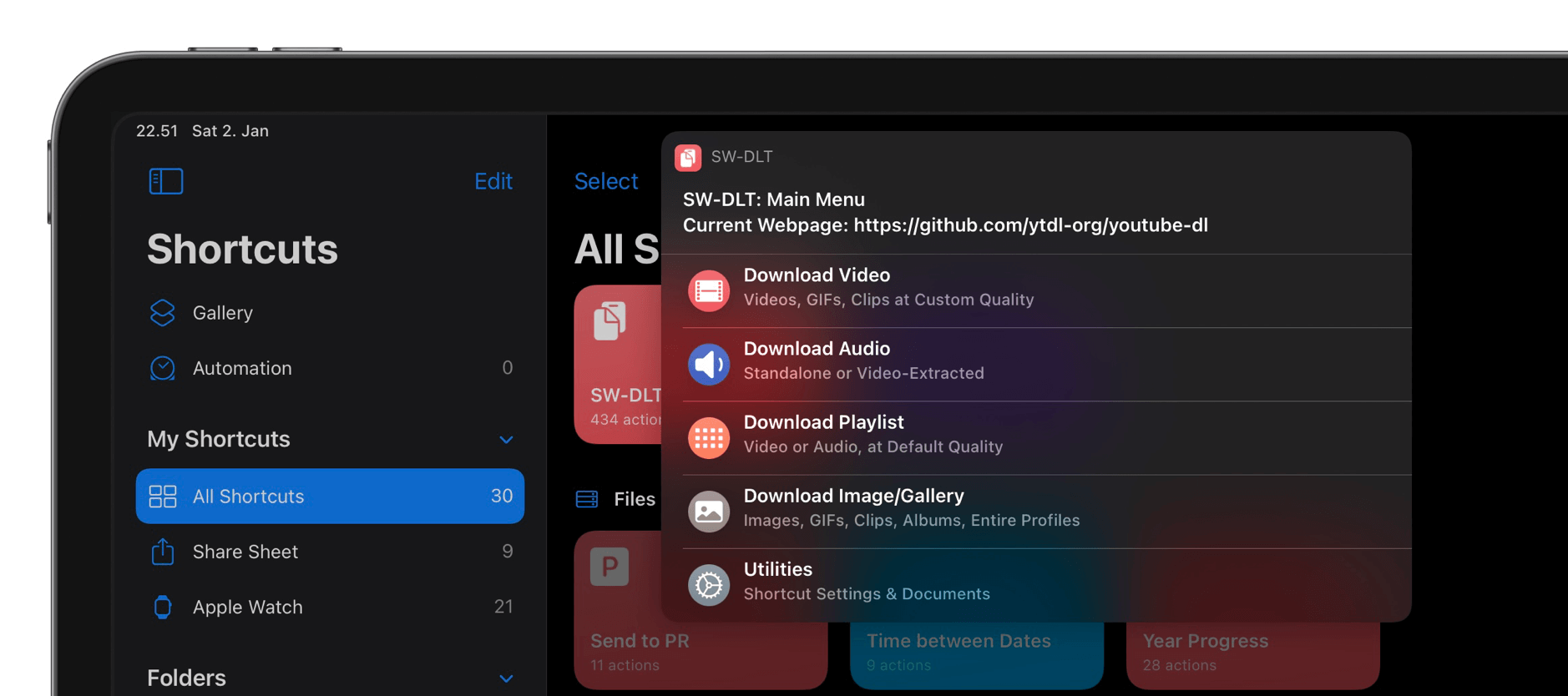 SW-DLT ("Shortcuts Wrapper for -DL Tools") allows you to easily use, install and manage the popular and open source utilities Youtube-dl or Youtube-dlc and Gallery-dl.
Seit YouTube Premium lade ich für meine private Nutzung quasi kein Video mehr von Googles Streaming-Plattform. Für meine journalistische Arbeit bin ich dagegen regelmäßig darauf angewiesen (4K Video Downloader / Downie).
Und dabei geht es nicht ausschließlich um Videos, die (freiwillig oder unter Zwang) gelöscht werden: Großen Firmen wie Apple bietet YouTube die Möglichkeit ein bereits veröffentlichtes Video auszutauschen, ohne das sich dabei die URL, der Embed-Code oder die Kommentare ändern. Um das zu dokumentieren, hilft nur eine (Offline‑)Kopie der Videodatei.
YouTube-DL ist dafür die Open-Source-Software-Bibliothek. Über den SW-DLT-Shortcut installiert man alle notwendigen Tools in a-Shell. Anschließend schicke ich über das Teilen-Menü einen YouTube-Link an den Kurzbefehl.