NapBot zeigt Schlaf-Trends auf
Schlafdaten erfasst bei mir (weiterhin) NapBot. Ich experimentiere mit der App von Majid Jabrayilov seit einem Jahr.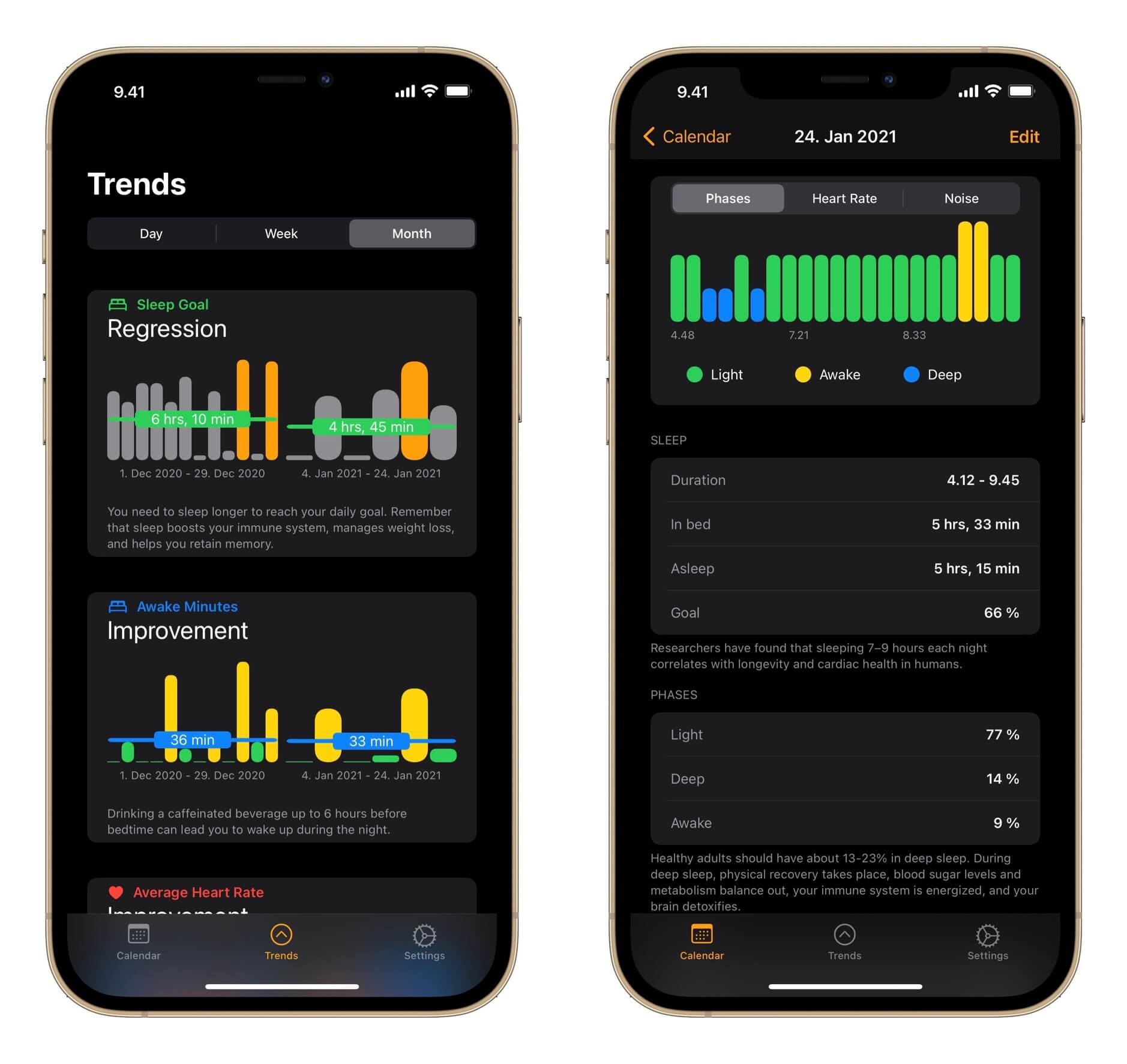 Dafür schicke ich die Uhr jede Nacht von Hand in den watchOS-Schlafmodus; über das Kontrollzentrum dauert das keine zwei Sekunden. Der offizielle Schlafmodus birgt den großen Vorteil, dass die Bettzeiten absolut fehlerfrei aufgeschrieben werden. Eine Watch-App muss nicht mehr ohne Anhaltspunkt erkennen wann ihr einnickt.
Auch watchOS protokolliert in "Health" mit wann ihr den Kopf aufs Kissen legt und morgens wieder aus den Federn rollt. Ich benutze zusätzlich NapBot, weil es verständlich Schlaf-Trends aufzeigt. Die individuellen Daten einzelner Nächte und Schlafphasen bewerte ich dabei aber nicht zu hoch: Die Genauigkeit der Sensoren in Apple Watch haben ihre Grenzen.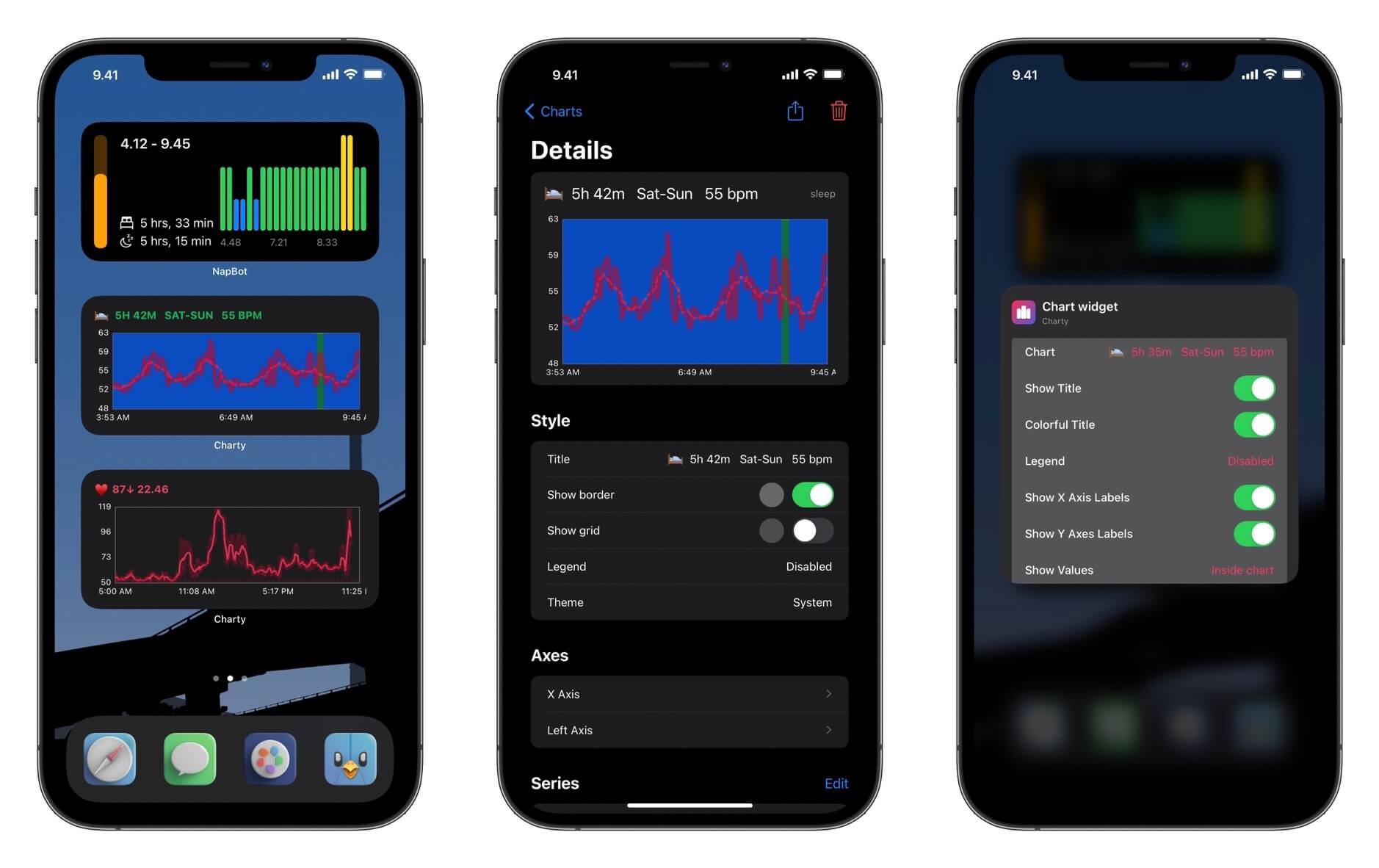 NapBot bietet auch hübsche Widgets. Ohne diese Dritt-App kann man jedoch auch selbst Grafiken für den Homescreen bauen: Dieser Shortcut und das hervorragende Charty machen es möglich.
I built a shortcut for sleep analysis because I couldn't find a widget that I liked in the App Store. […]

Run the shortcut at least once. Then there should be a chart in Charty. Create a Charty widget like you would create any other widget. Then edit the widget by long pressing on the widget and then selecting "Edit Widget". You should be able to select a Chart for the widget.