Was entsperrt der (6-stellige) Gerätecode?
Die kurze (aber vielleicht entscheidende) Antwort vorweg: Mit eurem Gerätecode lässt sich euer iCloud-Kennwort ändern. Das ist beileibe nicht die einzige Berechtigung (Installation von Konfigurationsprofilen, Löschen des Gerätes, etc.), es scheint aber oft die überraschendste Erkenntnis.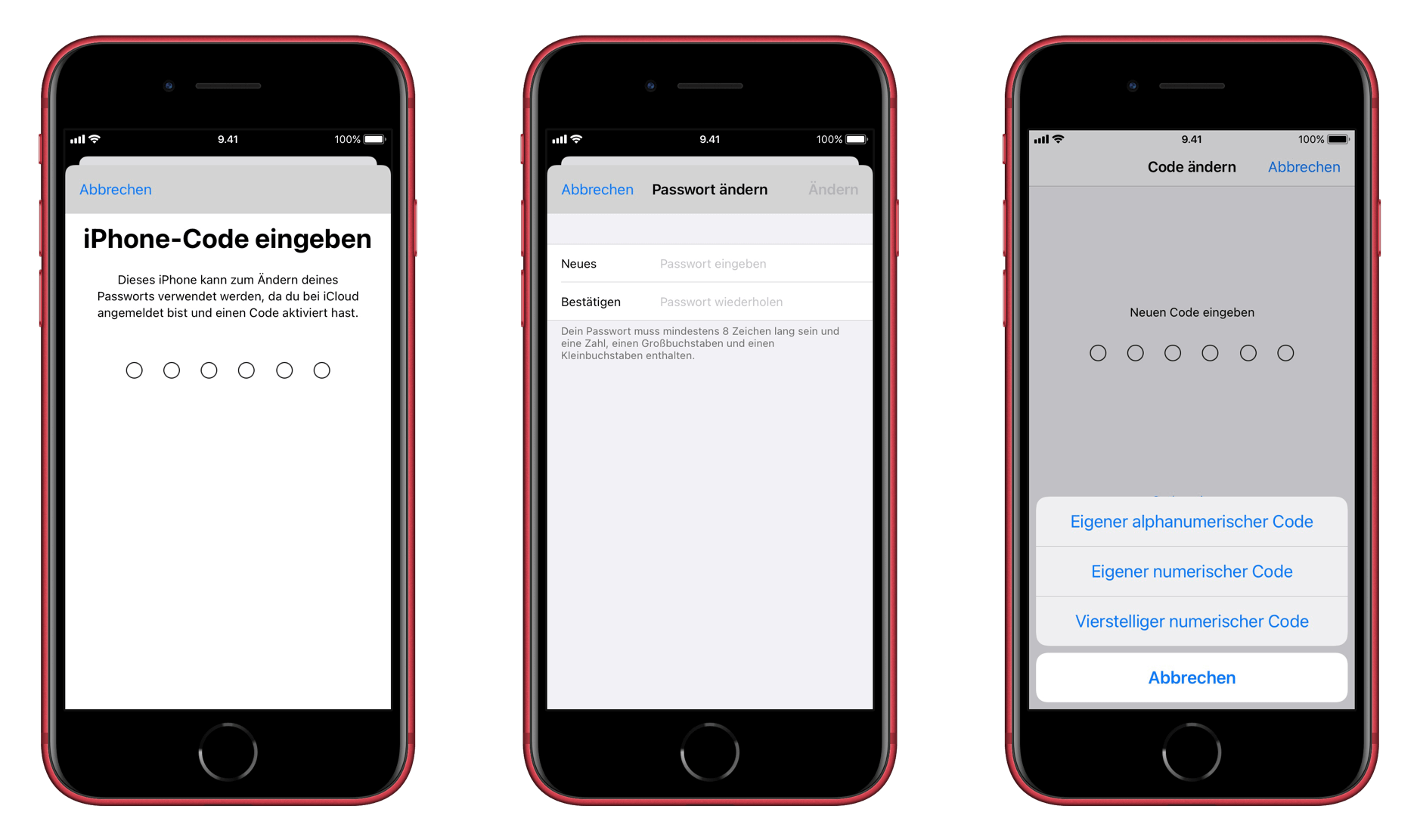 FaceID und Maskenpflicht bestimmten im letzten Jahr viele (Sicherheits‑)Diskussionen. Aber auch unabhängig davon scheint mir ein sechsstelliger Gerätecode weitverbreitet – obwohl euch auch ein alphanumerischer Code zur Auswahl steht.
Mit iOS 14.5 entsperrt bald die Uhr das iPhone. Vielleicht ist das ein Anlass seine PIN zu überdenken. Der neue Telefon-Unlock mit der Uhr spart euch nämlich viele der Unannehmlichkeiten vom alphanumerischen Code bei einer deutlich höheren Gerätesicherheit.
A four-number passcode, the previous default length, would take on average about seven minutes to guess. If it's six digits, it would take on average about 11 hours. Eight digits: 46 days. Ten digits: 12.5 years.

If the passcode uses both numbers and letters, there are far more possible passcodes — and thus cracking it takes much longer. A six-character alphanumeric passcode would take on average 72 years to guess.