Neue Funktion für ein abgekündigtes Produkt: Neuer Apple TV routet alle Soundeingänge an große HomePods.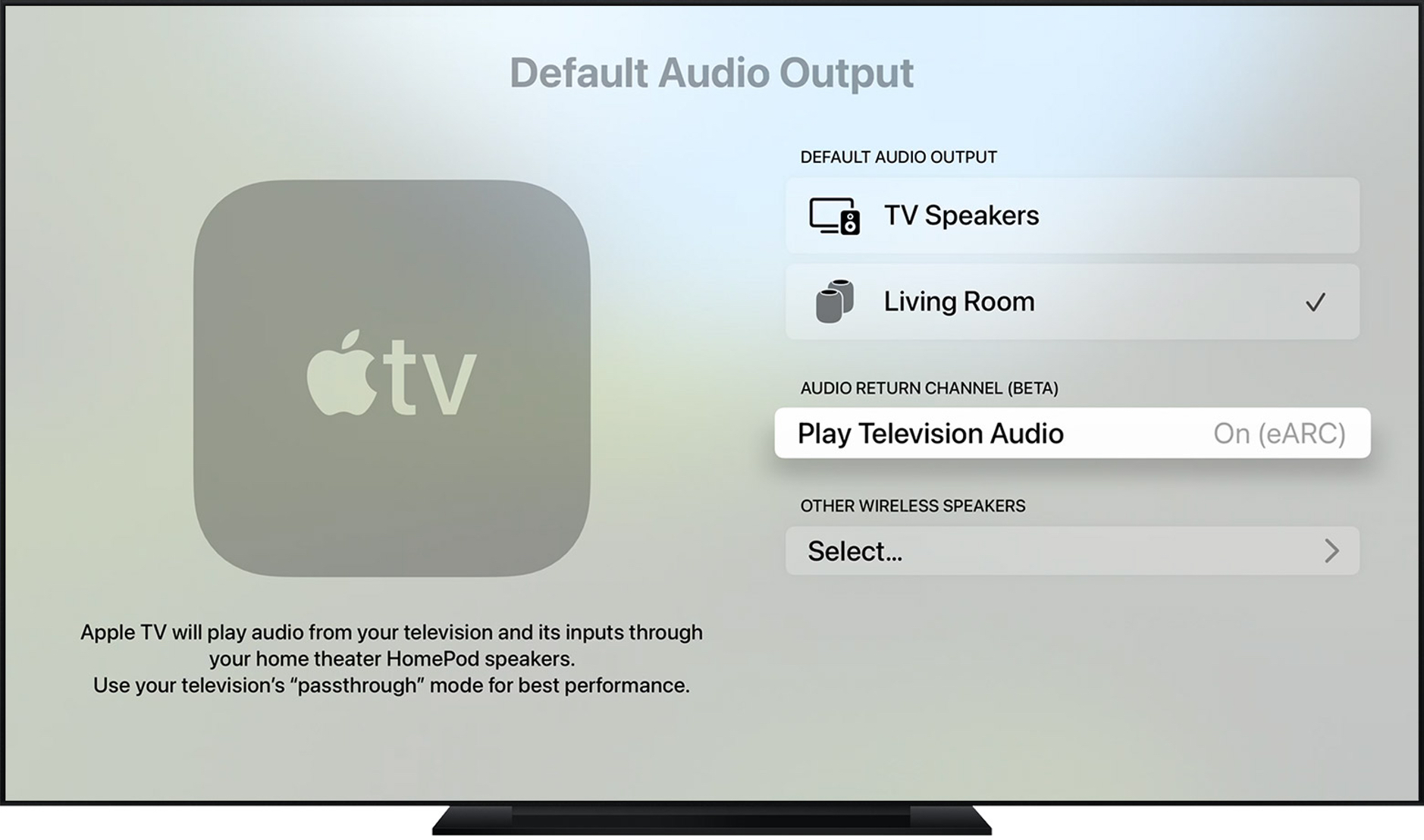 With HDMI ARC or eARC turned on, your Apple TV 4K (2nd generation) can receive high-quality audio from a supported TV and then play that audio through your HomePod speakers.
Xbox- und PlayStation-Spieler:innen freut das. Aber warum ist der HomePod gleich nochmal eingestellt worden?
Nein, nicht der HomePod mini, sondern der große HomePod. Der, der für dieses Feature vorausgesetzt wird.
via Benjamin Mayo
Update: Klappt!