US-Sammelklage endet ohne signifikante App-Store-Änderungen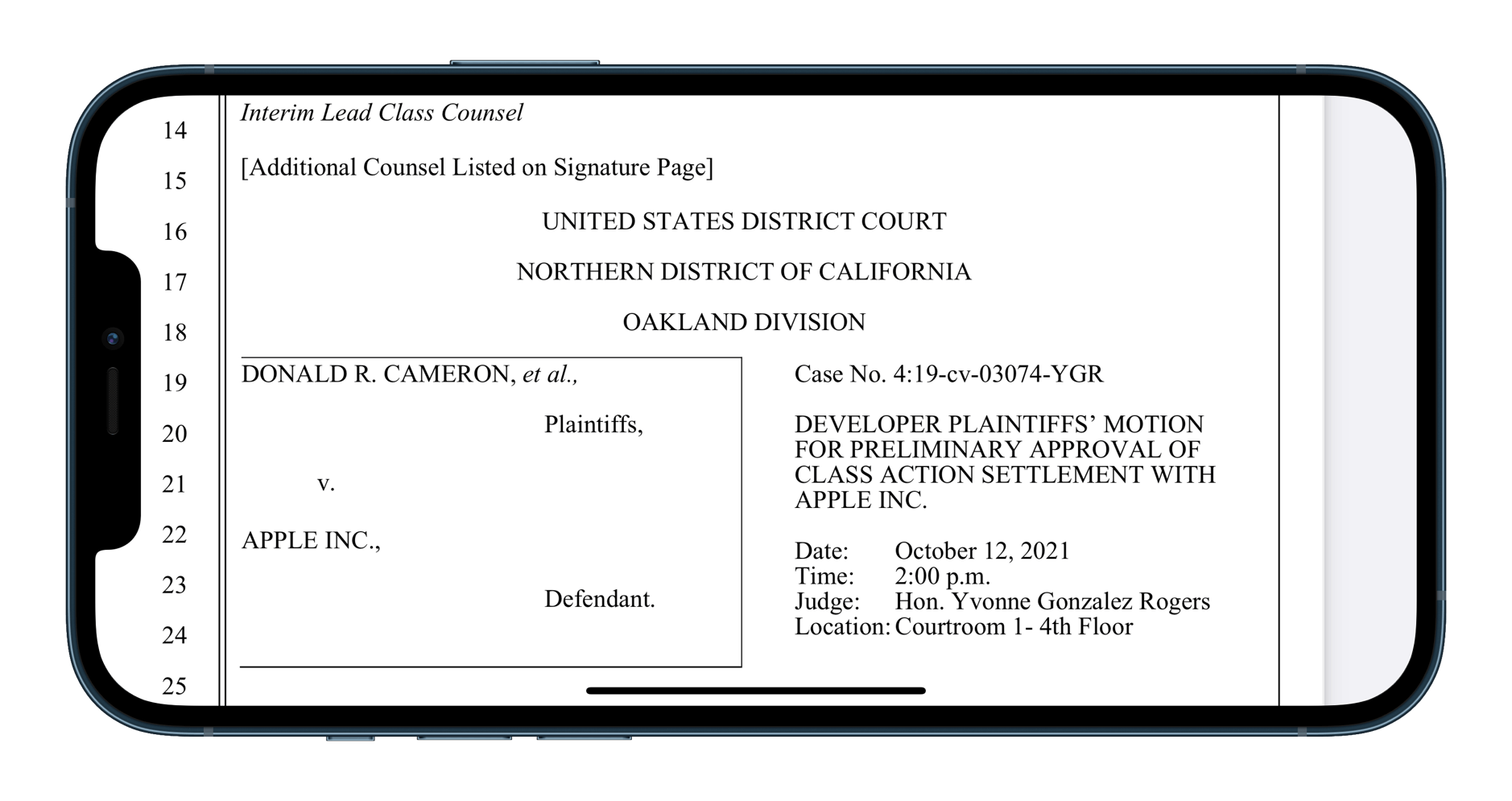 Apple today announced a number of changes coming to the App Store that, pending court approval, will resolve a class-action suit from US developers. The terms of the agreement will help make the App Store an even better business opportunity for developers, while maintaining the safe and trusted marketplace users love. Apple appreciates the developer feedback and ideas that helped inform the agreement, and respects the ongoing judicial review process.
Lest nicht die Pressemitteilung, sondern diesen Thread (PDF).