"The Problem With Jon Stewart"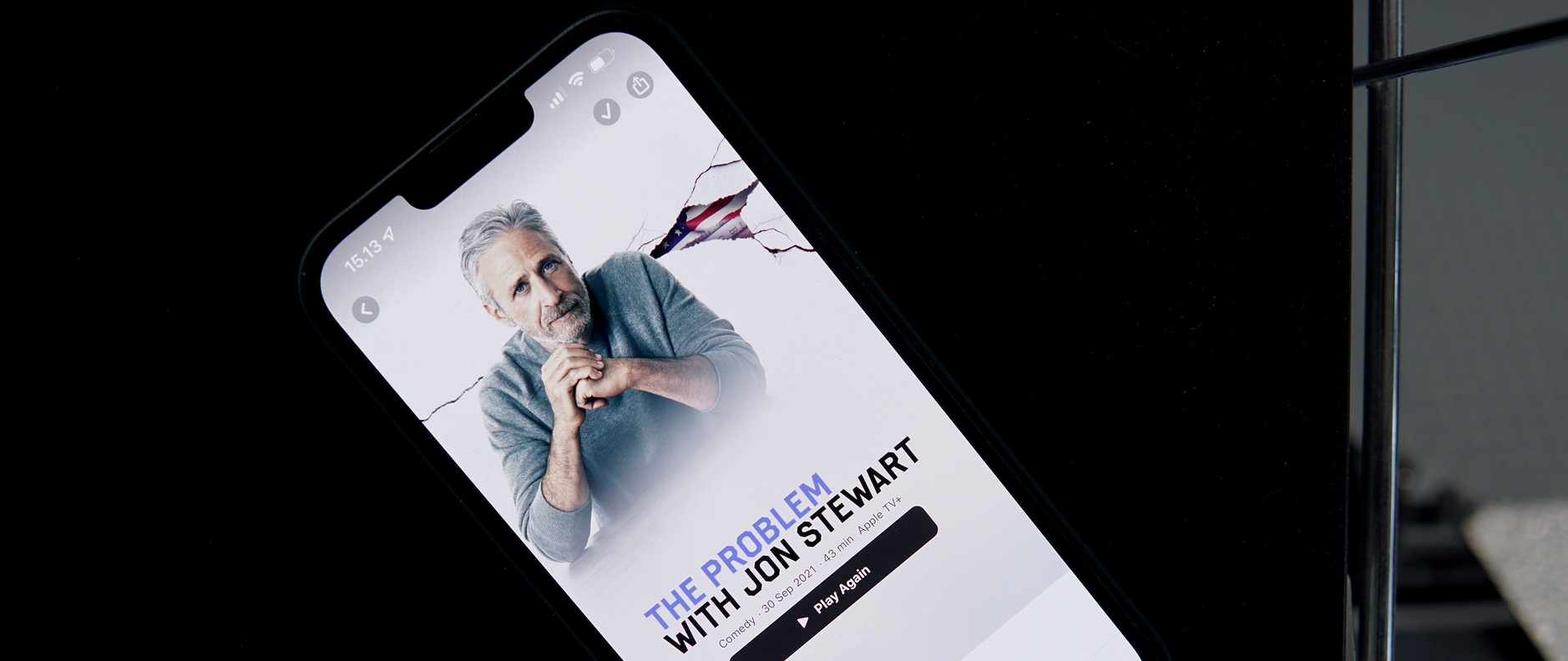 Schön, dass er zurück ist. Seine Stimme im Moderatorstuhl hat gefehlt.
"The Problem" (with Jon Stewart) ist kein neues Stand—up-Special und nicht die nächste Late-Night-Talkshow: Das Format erinnert an "Last Week Tonight with John Oliver", verzichte aber auf die "comedy bits".
Schön, dass Apple sich so etwas leistet. Solche Shows sind im Vergleich zu einem aktuellen SciFi-Drama zwar nicht teuer, aber sie binden auch nur einen kleinen Bruchteil von Zuschauern. Trotzdem geben sie Apple TV+ etwas sehr Wichtiges: Sie geben dem Streaming-Service ein Profil.