Apollo 1.13 – mit Benachrichtigungen und dem "Video Deblurinator"
Das Update von Apollo ist gewohnt umfangreich; die ausführliche Beschreibung im Changelog verdient sich wie immer Extrapunkte!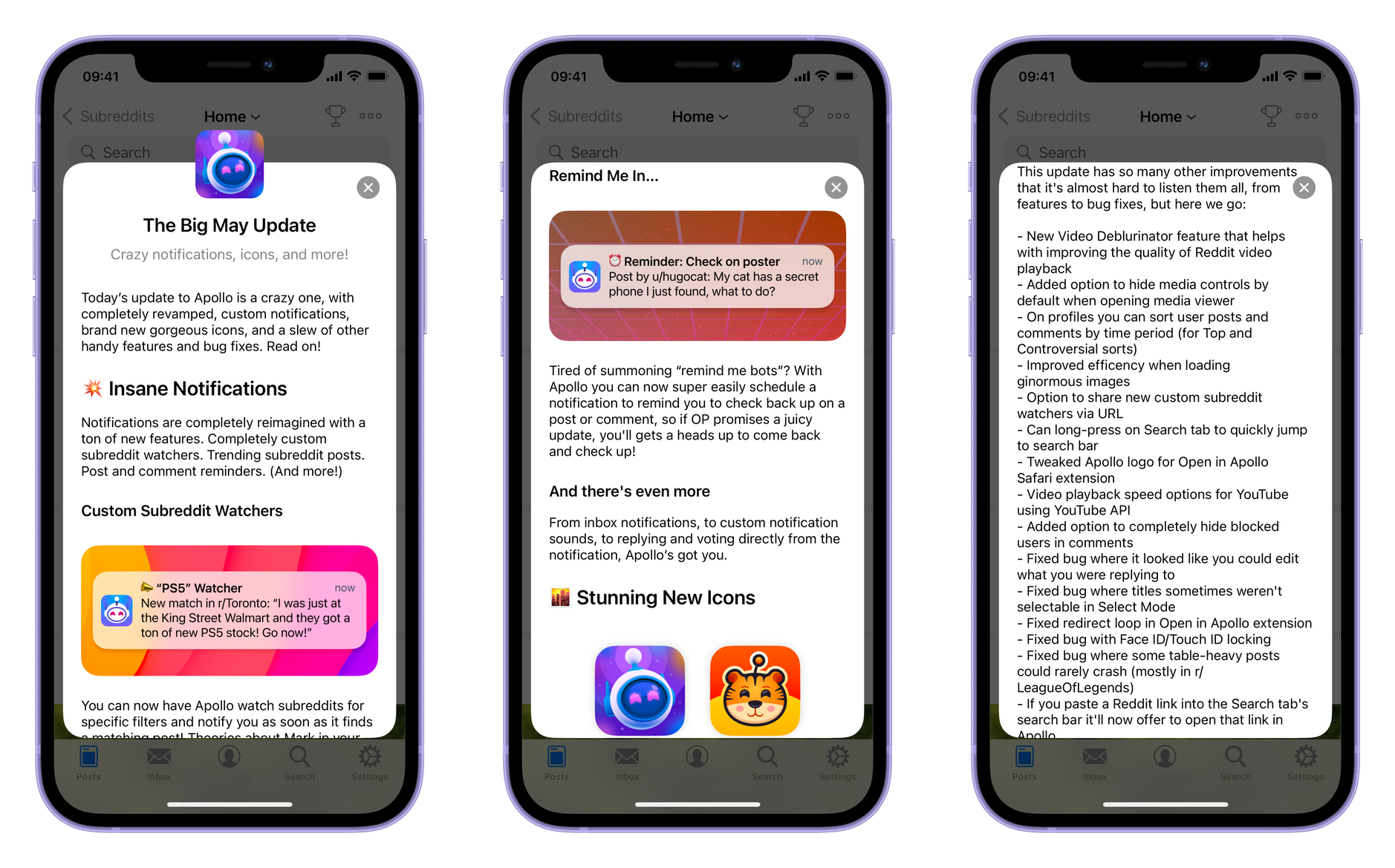 Introducing custom subreddit watchers. Incredibly powerful, you can now create filters and have Apollo watch for interesting content in your favorite subreddits, and get a notification as soon as a matching post exists. So you'll never again miss out on a fascinating discussion about your favorite character Mark in your favorite TV show subreddit, or about PS5 or Xbox sightings in your city's subreddit, or about the squirrels being posted in r/aww. It's so unbelievably handy.
Der "Video Deblurinator" – eine Einstellung, die Videos direkt in voller Auflösung losspielt, ist mein persönliches Highlight der Reddit-App.
Wie im kurzen Clip demonstriert, zeigt sich das Video auf dem rechten iPhone erst beim zweiten Durchlauf knackig scharf, während es in der neuen Version auf dem linken iPhone direkt so loslegt.