Netflix erlangt "Reader-App"-Status und zeigt nun einen "Sign up"-Button
Die japanische Handelskommission erkämpft nach mehrjähriger Prüfung einen einzelnen Link ins Web für sogenannte "Reader-Apps". Apple entschied sich im letzten Herbst die erstrittene Regelung weltweit anzuwenden.
Apple today announced an update coming to the App Store that closes an investigation by the Japan Fair Trade Commission (JFTC). The update will allow developers of "reader" apps to include an in-app link to their website for users to set up or manage an account. While the agreement was made with the JFTC, Apple will apply this change globally to all reader apps on the store. Reader apps provide previously purchased content or content subscriptions for digital magazines, newspapers, books, audio, music, and video.
Welche Apps zukünftig als "Reader-App" durchgehen, und so das entsprechende Entitlement beantragen dürfen, bestimmt Apple. iOS und iPadOS 15.5 schafften die Voraussetzungen für eine Umsetzung; Netflix ist einer der ersten offiziellen Statusinhaber.
Bislang zeigte die Videostreaming-App lediglich einen "Sign in"-Button sowie die Möglichkeit, den Kundensupport zu kontaktieren.

Die neue App-Version darf nun auf Netflix.com/join linken – nachdem sie einen von Apple vorgegebenen Warnhinweise geworfen hat.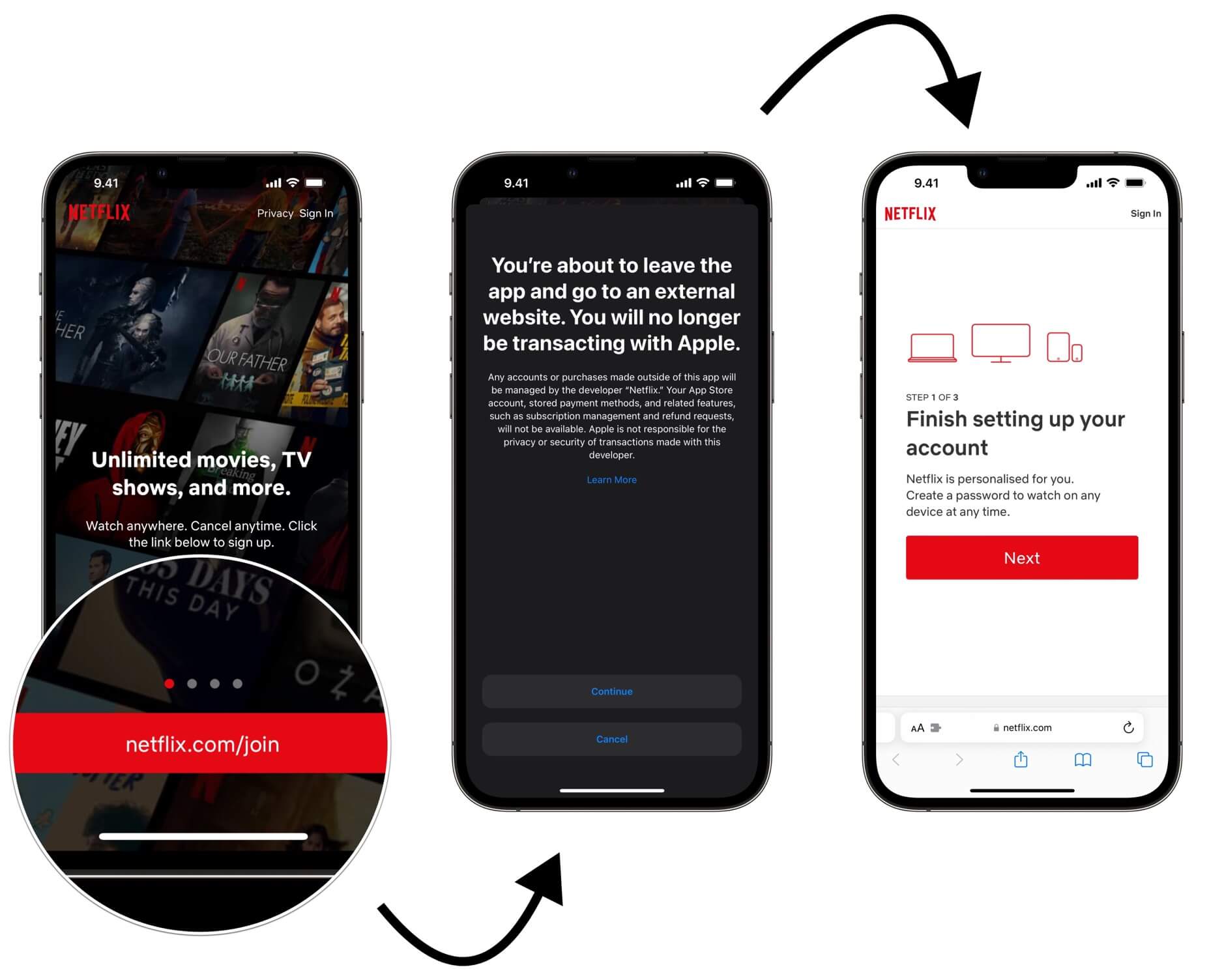 Ums ganz deutlich zu sagen: Diese Regelung ist minimal kundenfreundlicher als vorher. Apple wollte es kundenunfreundlicher halten.