Nach den ersten 14 Monaten: Das Netflix-Abo umfasst 50 App-Store-Spiele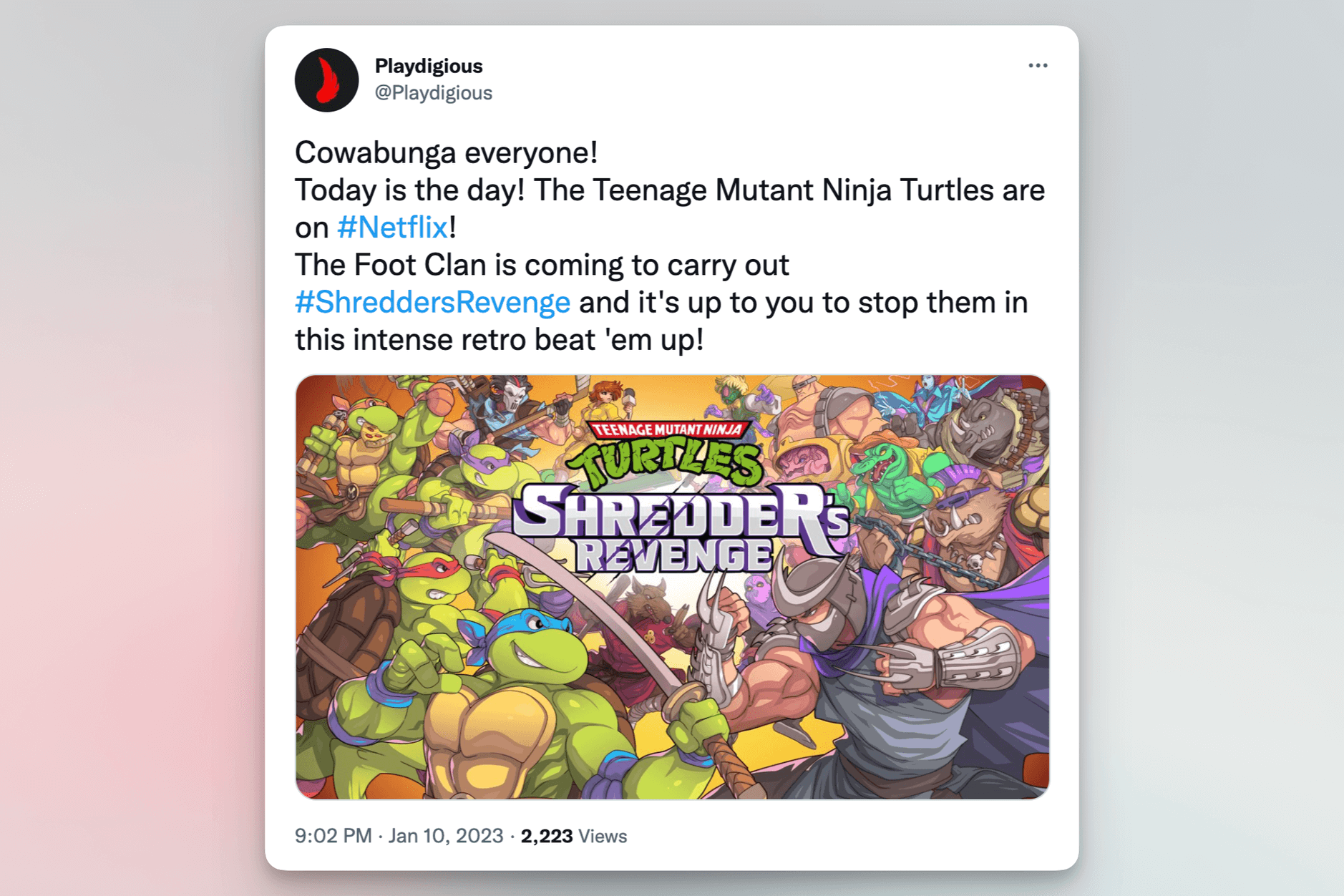 Und ehe man sich versieht, hat Netflix mindestens sechs famose Spiele im App Store. Reigns: Three Kingdoms, Oxenfree, Into the Breach, Kentucky Route Zero, Moonlighter und TMNT: Shredder's Revenge. So wie Apple es mag: als einzelne Apps.
Ob Videospiele die Abwanderungsquote ("Churn rate") des Streaminganbieters tatsächlich senken, bezweifle ich. Nichtsdestotrotz: Das selbst gesteckte Ziel von "50 Games by the End of 2022" ist mit der heutigen (hervorragenden!) Veröffentlichung erreicht.