"Design by Apple in California"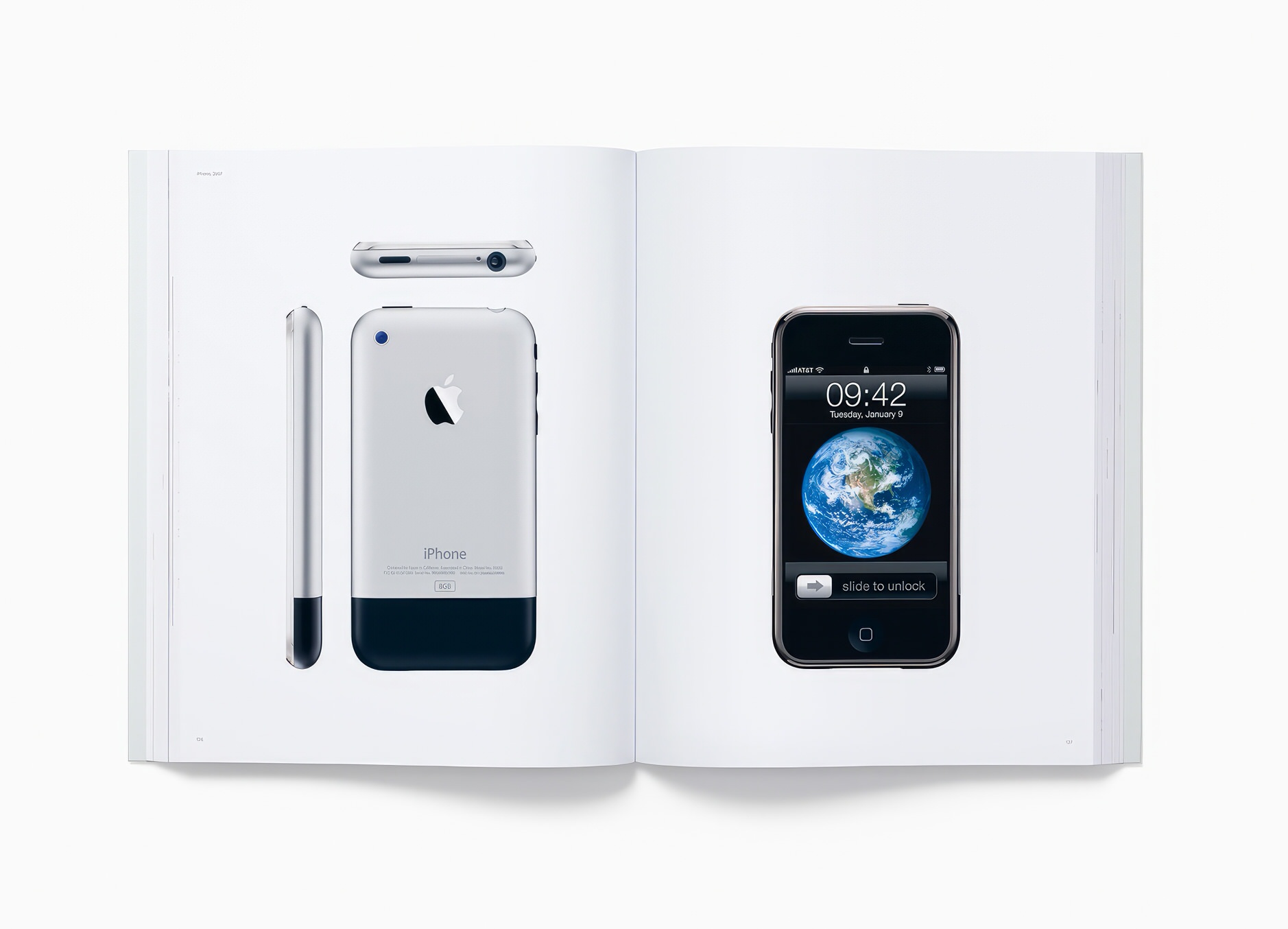 It'd be easy to point to the Apple Watch (and Newson's involvement with it) and say that the ubiquitous smartwatch represents the fullest extent of Ikepod's influence. While that's probably true, Ikepod's impact on the traditional watch industry was also much bigger than that.
Hodinkee publizierte dieses Marc-Newson-Interview im letzten Herbst. Der Artikel fiel mir erneut in die Hände, als Gurman vor zwei Wochen über Apples Entscheidung berichtete, den Job des Industriedesignchefs zu streichen.
Apple Inc. has decided against naming a new executive to replace its departing top product designer [Evans Hankey], marking a stark shift for a company long celebrated for the look and feel of its devices. […]

The company's core group of about 20 industrial designers will report to Jeff Williams, Apple's chief operating officer. The company will also give larger roles to a group of Apple's longest-tenured designers. Hankey has reported to Williams since taking the job in 2019, when top designer Jony Ive left to start his own firm.
Jony Ive holte Marc Newson vor dem Verkaufsstart der Watch zu Apple. Er blieb bis 2019 – insgesamt fünf Jahre.
Mit Hankey's bevorstehendem Abgang sind es nun zehn Personen1, die aus einem Team von zirka 20 Leuten in den vergangenen 7 Jahren die "Industrial Design Group" verließen. Gurman spricht von 15 "Top-Designern", die seit 2015 der Firma aus Cupertino den Rücken kehrten (Hier sammelt Apple übrigens Bewerbungen).
Ein Businessweek-Artikel aus dem Jahr 2006 beschrieb das damalige Team als "made up of thirty- and fortysomethings". 17 Jahre später ist ein Generationswechsel nicht komplett verwunderlich. Aber die Frage bleibt: Wer spricht für dieses Team bei den "9 a.m. Monday meetings" der Führungsetage?
Offiziell ist es Jeff Williams – "Tim Cook's Tim Cook". Sein Titel: Chief Operating Officer. Auch drei Jahre nach Jony's Abgang führt Apple (!) weiterhin keinen "Chief Design Officer"-Titel in der Chefetage, obwohl das inzwischen zwei Teams betrifft – Industriedesign (Evans Hankey) und Human Interface Design (Alan Dye).
Bislang sprach "Design team leader Evans Hankey" zu Jeff Williams. Jetzt soll diese Kommunikation eine Gruppe aus 20 Industriedesignern übernehmen? Absurd!
Es braucht nicht nur eine verantwortliche Person im Team, sondern es benötigt eine permanente "Chief Design Officer"-Position. Das Wort "Design" muss zurück auf https://www.apple.com/leadership/.