"Fine, Woven"
The "FineWoven" cases are bad. Well, that's not fair. They're not bad bad, but they are bad relative to expectations for Apple products. And they're worse than both the leather cases that preceded them and the silicone variety which not only still exist, but are cheaper. […]

This is just a miss by Apple. They're rare, but they happen. And when they do, you get 1,100+ words on them, before I've even written a word about the iPhone 15 Pro itself.
FineWoven ist nicht fine. Die empfundene Qualität ist sein größtes Problem. Das ist kein 70 Euro-Case; kein Ersatz für die teuren, aber hervorragenden Apple-Lederhüllen.
Ich befürchte sogar, dass diese Hülle in einer "Öko-Ecke" landet. Getreu dem Motto: Nachhaltig und umweltfreundlich geht nicht. Eine anstrengende und unnötige Diskussion.
Hand aufs Herz: "Look and Feel" entsprechen einem 30-Euro-Case. Wenn Apple es zu diesem Preis nicht produzieren kann oder will, hätten sie das Geld hier liegen lassen sollen. Auch mich erinnert das rückseitige Feingewebe an alte Luftmatratzen; die verstärkten Seiten fühlen sich wie recyceltes Plastik an.
Der Diskussion um Abnutzungserscheinungen an einer Schutzhülle (!) führen mir zu weit, aber unsymmetrische Aussparungen – so wie sie mein Muster zeigt – helfen nicht. Obendrein ist das Loch für die meisten meiner bereits vorhandenen USB-C-Kabel zu klein.
Und nochmal: Dieses Case kostet 70 Euro. "Love the idea, hate the execution."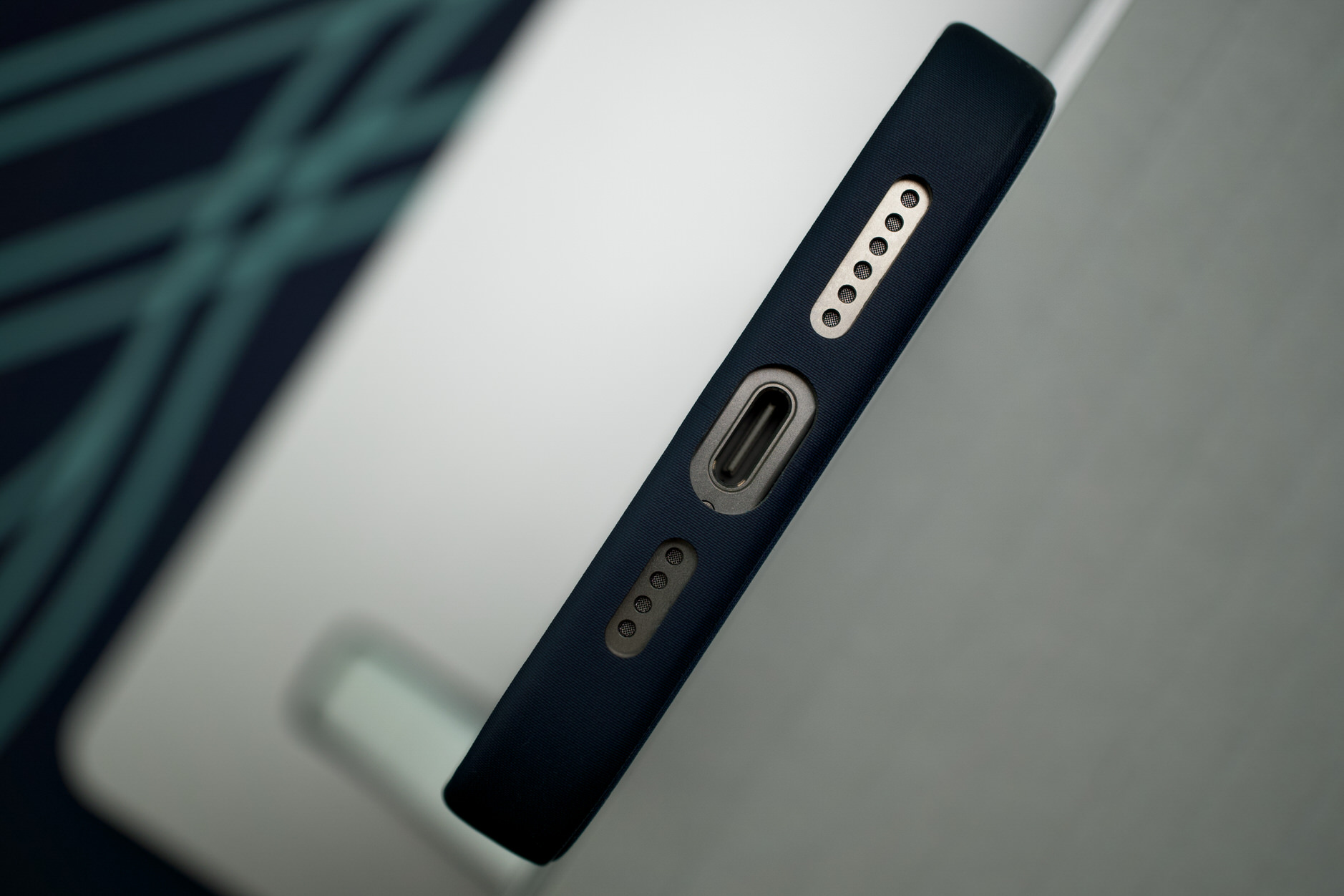 Wir wissen, wie populär Apples (Leder Wallet-)Cases im eigenen Design-Team waren. Wie viele tragen dort wohl heute das Feingewebe Case?