[update II] Google+ als eigenständige App verfügbar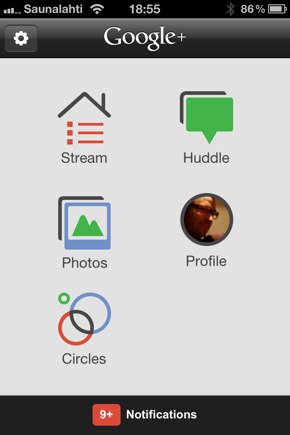 Mit angenehmer Überraschung, aber vorerst ohne große Worte, verweise ich auf die soeben im App Store aufgeschlagene Anwendung für Google+ (kostenlos; App Store-Link).
Einladungen gibt's hier, erste Eindrücke gab's dort.
Update

Keine Stunde später, folgt ein erstes Update, das seine Erwähnung als wohl schnellste Aktualisierung der App-Store-Geschichte überhaupt verdient.
Update II
Die erste Veröffentlichung war anscheinend ein Versehen.
We discovered an issue with the version of the iPhone Google+ App that was on the App Store. When we launched, the App Store started serving a previous test version of the App which didn't have the stability and fixes that the latest version had.