'Longform': Text-Kurator fürs iPad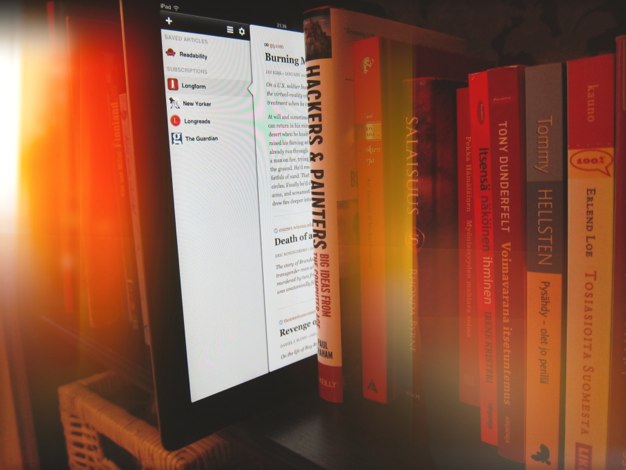 "Stop browsing, start reading" ist ein großartiger Werbespruch. Longform (3.99 €; App Store-Link) verleibte sich diese vier schlichten Worte ein und verspricht auf dem iPad zur Anlaufstelle für redaktionell ausgewählte Artikel-Sammlungen zu avancieren. Die App folgt der sauberen Instapaper-Ästhetik, fokussiert ihren Inhalt jedoch auf eine fremdbestimmte Textauswahl. Marco Arment hat eine solche Kategorie ebenfalls in seinem Programm, die er mit "Give Me Something To Read" überschrieben hat.
Wer sich in den Lesestrom von explizit ausgewählten Publikationen, der eigenen Readability-Liste und ins Longreads–Archiv hängen möchte, benötigt dieses iPad-Programm nicht. Die Zusammenstellung, Offline-Verfügbarkeit und technische Aufbereitung rechtfertig für Leseratten, die zwischen kurzen Web-Artikeln und kolossalen Büchern hin- und hergerissen sind, spielend die geringe App-Store-Gebühr.
"Part of the original idea," Longform editor Max Linksy told us, "was 'how can we make a read-later service for lazy people, and our mothers?'" The goal was to create a way to find something interesting to read without all the effort, searching, and unread counts that come with a service like Instapaper.