"Instapaper is going independent"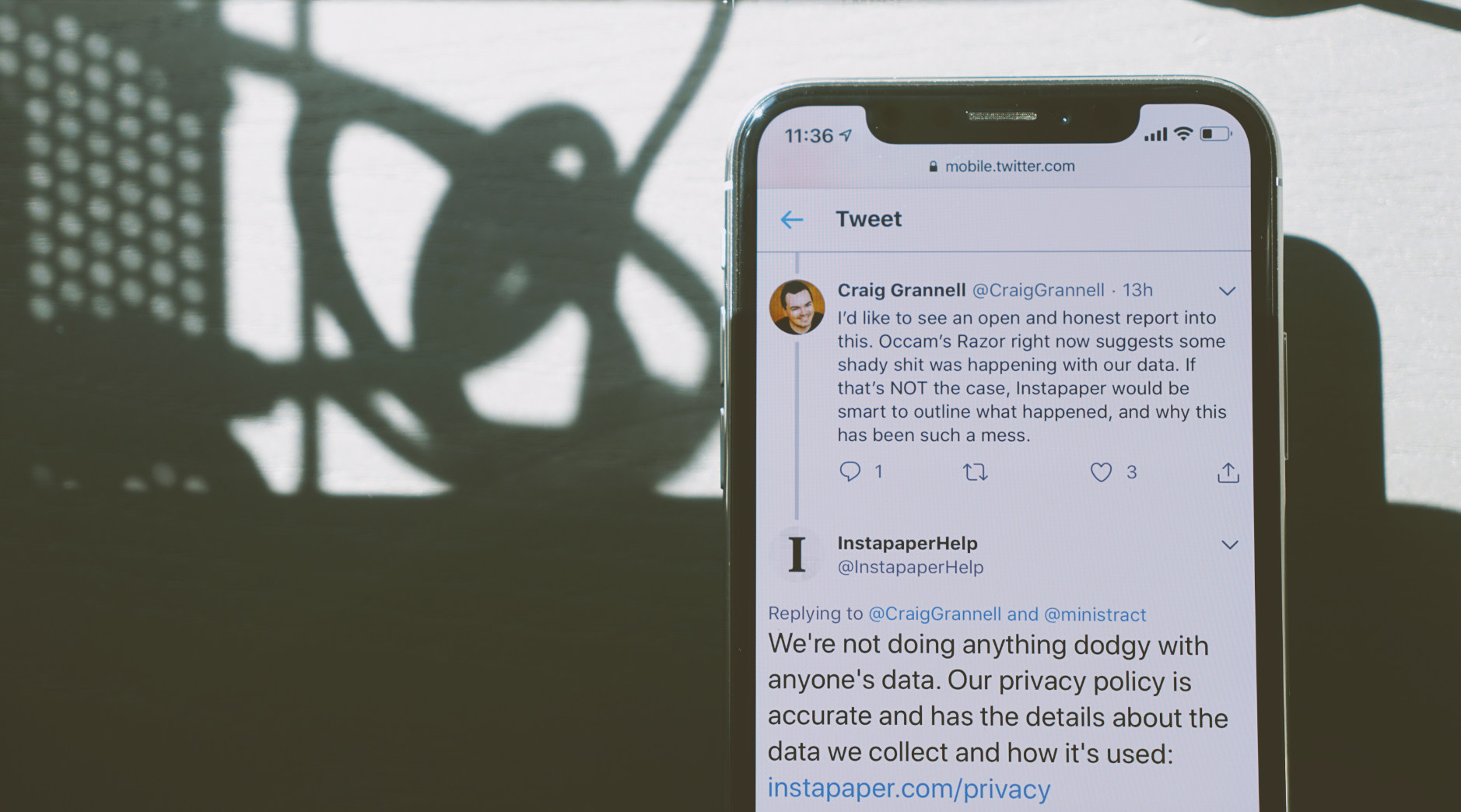 Today, we're announcing that Pinterest has entered into an agreement to transfer ownership of Instapaper to Instant Paper, Inc., a new company owned and operated by the same people who've been working on Instapaper since it was sold to betaworks by Marco Arment in 2013. The ownership transfer will occur after a 21 day waiting period designed to give our users fair notice about the change of control with respect to their personal information.
Instapaper nahm für europäische Kunden seinen Dienst im Mai vom Netz1 – mit Inkraftsetzung der Datenschutz-Grundverordnung. Man verspricht an der Instandsetzung zu arbeiten, sollte gleichzeitig aber auch eine nachvollziehbare Erklärung für die Verzögerung vorbereiten, wenn man beispielsweise plant für Premium-Funktionen wieder Geld zu verlangen. Instapaper gab mit der Übernahme von Pinterest sein Geschäftsmodell auf und wird sich entsprechend neu ausrichten müssen.
---
Mit einer iPv6-Verbindung scheint man sich aus Europa teilweise trotzdem noch verbinden zu können. ↩