Qualcomms unlautere Wettbewerbspraxis abermals bestätigt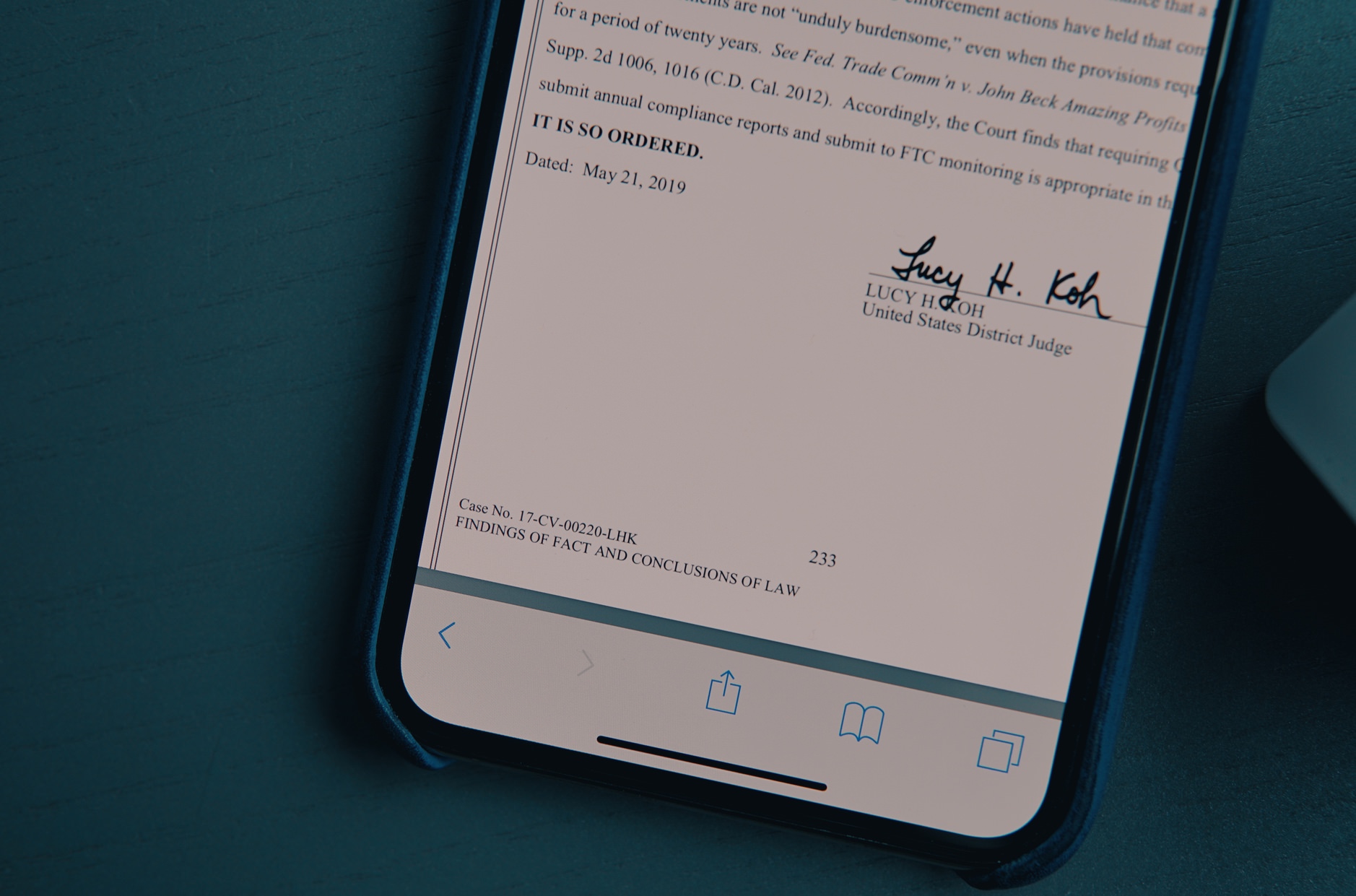 Nach dem Urteil der südkoreanischen Kartellbehörde sowie den Wettbewerbsstrafen der EU-Kommission bekam Qualcomm in dieser Woche nun auch von einem US-Gericht ordentlich auf den Hut. Einige Details aus dem Prozess haben mich laut auflachen lassen1.
"In sum, Qualcomm engaged in anticompetitive conduct with respect to Apple by (1) refusing to sell Apple modem chips or even share sample chips until Apple signed a license; (2) eliminating a competing standard supported by Intel; (3) attempting to require Apple to cross-license its entire patent portfolio to Qualcomm; and (4) and using Qualcomm's monopoly power to enter exclusive deals with Apple that foreclosed Qualcomm's rivals from selling modem chips to Apple from 2011 to September 2016."
Apples eigene Rechtsstreitigkeiten mit Qualcomm, die nach einem zweijährigen Vorgeplänkel am ersten Verhandlungstag außergerichtlich beendet wurden, sind sicherlich nicht unbeteiligt an der Entscheidung, die die 'Federal Trade Commission' – die US-Wettbewerbsbehörde – nun erwirken konnte: Apple legte als Abnehmer von Modem-Chips den Finger in die Wunde von Qualcomms Geschäftspraktiken und zeigte wie fairer Wettbewerb behindert wurde und wie sie eine marktbeherrschende Position missbrauchten.
Davon profitieren jetzt nicht nur Firmen, die Modem-Chips kaufen, sondern auch alle Android-Smartphone-Hersteller, die die Snapdragon Hauptprozessoren von Qualcomm verbauen.
"This discrepancy between their answers to their own counsel as compared to the FTC's questions is something I also observed in my trial commentary on Twitter and on this blog. One detail that I noted was that Mr. Mollenkopf (Qualcomm CEO) generally wears glasses, but at the trial he took his glasses off when the FTC had questions, only to complain that he couldn't quickly read some text that appeared in a smaller font on a screen."