"Far out": Neue iPhones starten früh(er)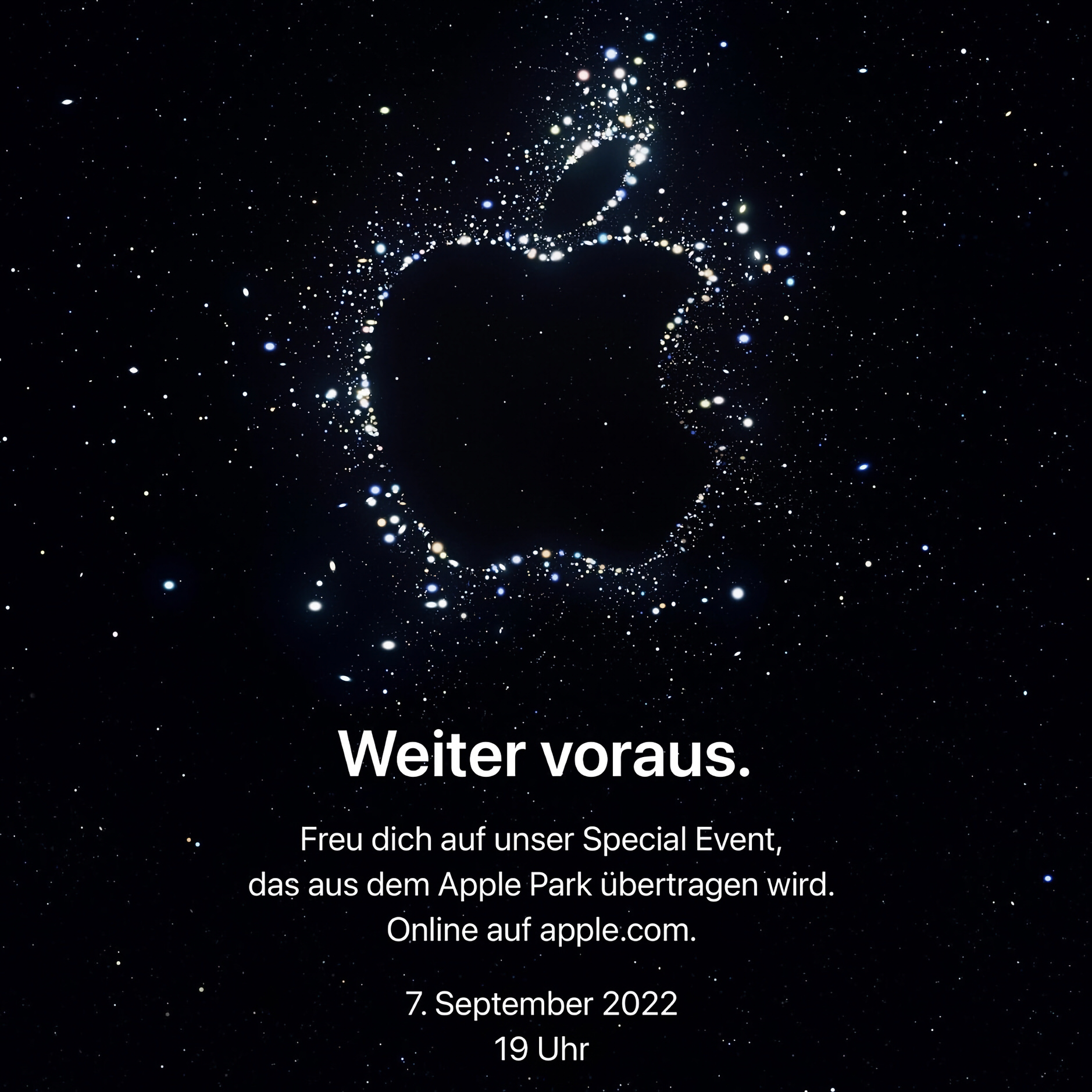 Neue iPhones zeigt Apple am 7. September; eine Woche und zwei Tage später soll es verkauft werden. So früh im September zeigte sich zuletzt das iPhone 7. Dieses Modell präsentierte Apple im Jahr 2016 und schickte es auch am 16. September in den Verkauf.
Hält der mutmaßliche Zeitplan, dann rutschen wesentlich mehr iPhones ins aktuelles (vierte) Finanzquartal, das am 24. September endet. Reicht die Produktionskapazität, ist die extra Verkaufswoche zum Release neuer Apple-Telefone signifikant. Und der beste daran: Apple verliert im darauffolgenden Quartal Q1/2023 überhaupt keine Verkaufswoche.
Apple has that extra week to play with because their fiscal year is just 364 days long. Calendar years end up being 365.25 days (with leap years), so Apple adds an extra week to realign the fiscal year so that fiscal months aren't completely disassociated with calendar months.

More importantly, pushing that extra week to Q1 2023 makes it easier for that quarter to be a yoy increase compared to Q1 2022. So my bet would be that Q1 2022 was shaping up to be especially strong even without the extra week, so deferring it made more sense.

With Apple likely grossing >$1B/day, that's >$7B shifted from Q1 2022 to Q1 2023.
Apropos Verkaufszahlen: Apple schlüsselt nicht die Verteilung seiner unterschiedlichen Modelle auf. Wenn diese Erhebung von Canalys für Nordamerika aber nur grob in die richtige Richtung schießt, bleiben zwei interessante Aussagen: Das angeblich "unpopuläre" iPhone mini verkauft sich dort so gut wie Samsungs Android-Flaggschiffe und das iPhone SE erfüllt (in den Sommermonaten) eine absurde Nachfrage.