Markdown für WordPress.com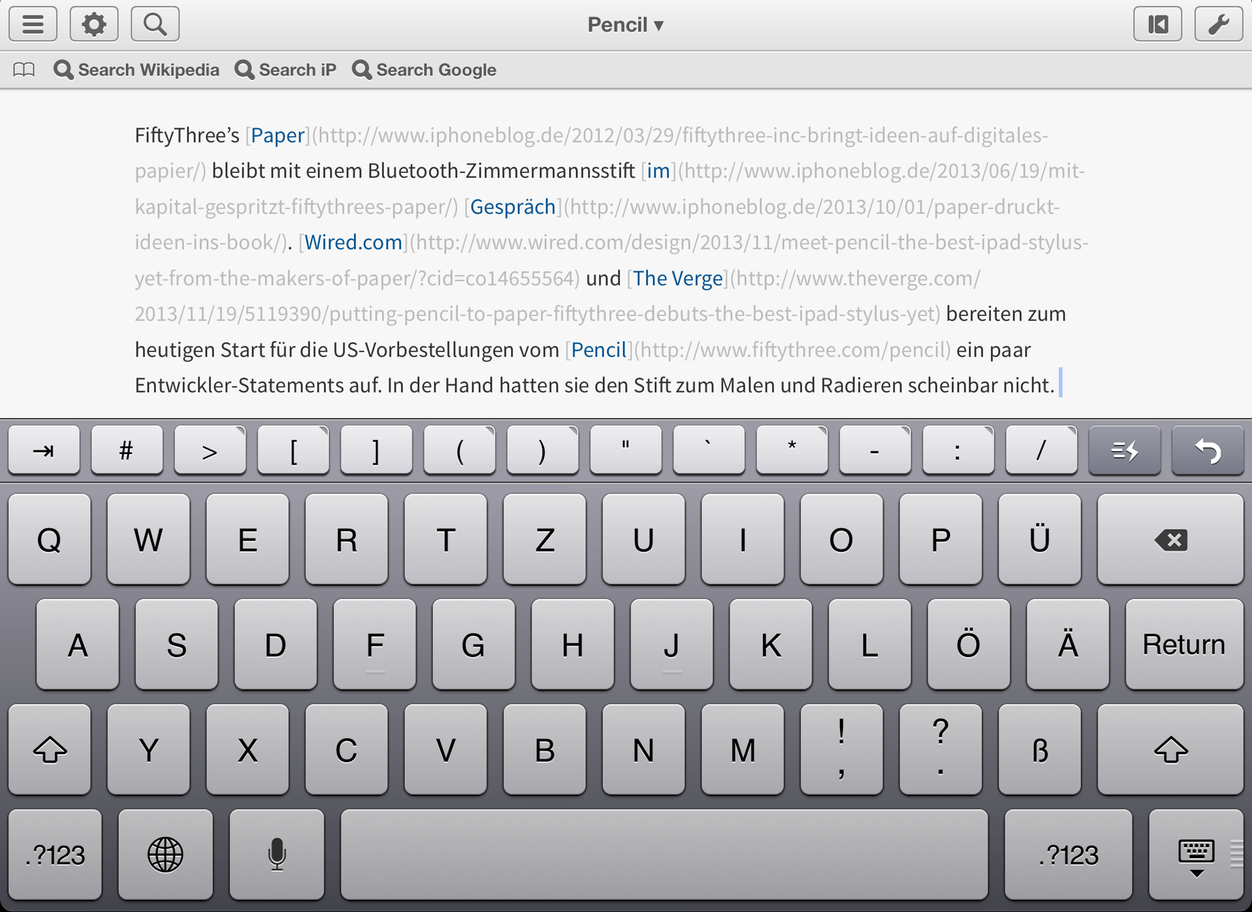 You can also write formatted text in Markdown from any of our great mobile apps. Just enable Markdown, install one of the apps, and write whenever inspiration strikes.
Ungefähr jede moderne iOS-Textverarbeitung spricht Markdown – von Byword über Day One bis Editorial. Die WordPress-Installation auf dem eigenen Server soll die lesbare Auszeichnungssprache über das Jetpack-Plugin erhalten.
Ich habe mich erst dieses Jahr umgestellt. Diese Umgewöhnung ist jedoch eines meiner persönlichen Highlights fürs Blog in 2013.