"Apple Watch sleep tracking revealed: sleep quality, battery management, more"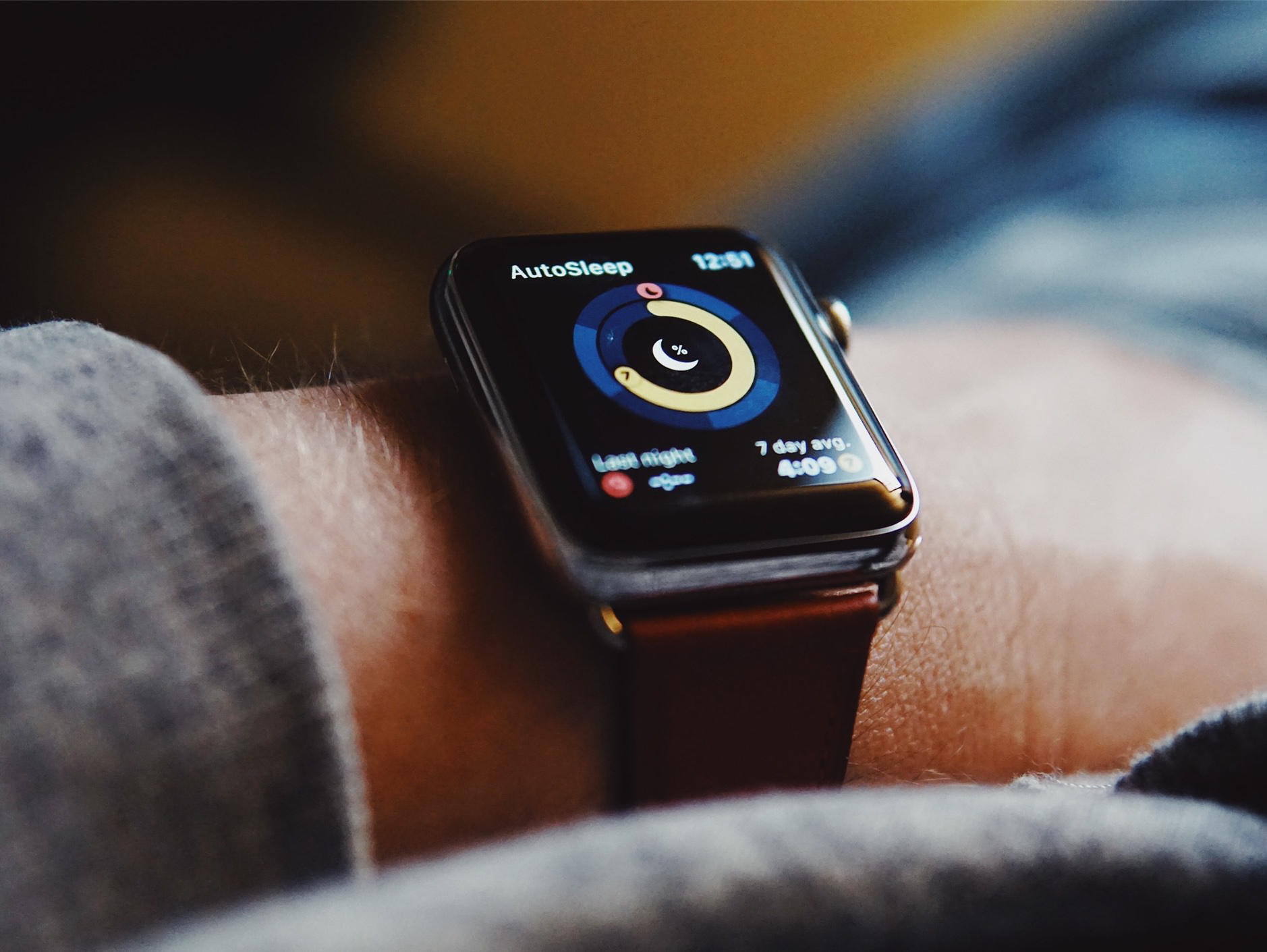 While asleep, the Apple Watch will track the user's quality of sleep using its multiple sensors and inputs, including the person's movement, heart rate, and noises. Data about the user's quality of sleep will be made available in the Health app and a new Sleep app for the Apple Watch. (…)

When wearing the Watch during bedtime, if the user wakes up and starts their day before their alarm goes off, it will automatically turn off the alarm. The alarm will also play only on Apple Watch, using the iPhone as a backup. There will also be an option to use a silent alarm that only vibrates the Apple Watch. The new bedtime system will enable Do Not Disturb automatically when the user goes to bed. There will also be a new complication available for sleep tracking.
Schlaftracking über die Apple Watch war lediglich eine Frage der Zeit. Ich zeichne über die Kombination aus AutoSleep + Health + Gyroscope seit mehreren Jahren erfolgreich und präzise meine Schlafzeiten auf.
Die Akkulaufzeit ist komplett unproblematisch wenn man die Uhr für die tägliche Morgendusche oder eine abendliche Fernsehstunde aufs Ladegerät hängt. Eine Series 3 oder Series 4 muss definitiv nicht die ganze Nacht auf dem Ladegerät liegen.
Essentiell ist jedoch das richtige Armband: Meine Empfehlung bekommt aktuell ein bequemes Sport Loop.